Recommended Martial Arts Clubs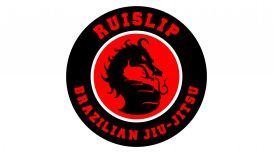 FEATURED

(2)

07932 502332
Ruislip BJJ (Brazilian Jiu-Jitsu) is perfect for beginners, we operate a friendly environment, catering to those looking to have fun, increase fitness and learn self-defense. Easily reachable from

Harrow, Ruislip and Northolt.
We operate a friendly & relaxed atmosphere at Ruislip BJJ, below are some guidelines to follow to make sure the class runs smoothly and the environment is safe for all students:Before the class:Where possible, arrive at the jiu-jitsu class about 10 mins early so you can stretch and get ready.
Friendly BJJ dojo, big mat space, great instructors and nice music playing in the background. Loving this place!
Victor the coach was excellent and it was a really good place to practice BJJ. I would recommend it to anybody whatever level they are at. If you are coming by car it has a car park behind the building and from the railway station, it's only one minute away. A great venue and a good coach.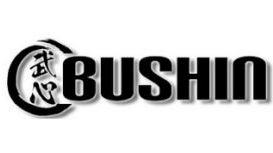 Kickboxing & Self Defence Classes in Westminster, Victoria, Pimlico, Vauxhall Bushin is a friendly inclusive club where anyone who wants to learn Kickboxing & Self Defence, get fit and increase their

confidence can come and train safely in a supportive environment with attentive instructors. Classes are for all levels from beginner to black belt. You don't need to already be fit or flexible or have any previous martial arts experience as we will teach you everything you need to learn. Just bring your normal gym kit and join right in!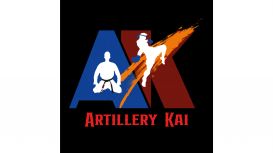 We are a martial art gym that focuses on * Martial arts that are found to be effective in Mixed martial arts such as UFC. * Aims to be a friendly community gym. * Encourage diversity. We would like

this gym to benefit anyone from a young fighter wanting to become a * professional to a parent with a full-time job hoping to get back into fitness.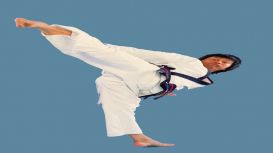 Tang Sou Dao is a Chinese martial art which teaches practical self defence. We focus on footwork and evasion, blocks, and hand and leg techniques. Learning Tang Sou Dao can give you immense benefits

in terms of both physical and mental self-development. You will improve your flexibility, strength, stamina and fitness. Our school is based on a philosophy which teaches discipline and respect for others. Training regularly can also improve your concentration, focus and confidence; skills that can ultimately help you in all areas of your life.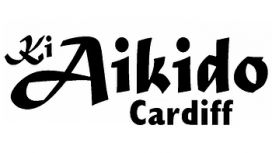 In the Art of Aikido, there is no aggression, tension or competition. Benefits include staying calm and relaxed under stress, and self-defence. Beginners classes at Cardiff Ki Aikido are for all

fitness levels, for men and women of any size, age or ability. Classes are suitable for all levels of fitness and maybe practised equally by men and women of any size, age or ability.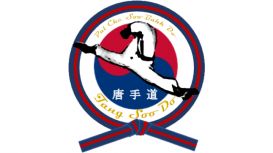 Tang Soo Do is a traditional Korean martial art focused on self-defence. Providing a total body workout benefiting increased mobility, strength, power, flexibility, stability, coordination,

cardiovascular health, mental concentration, reflexes, self-confidence, aiding weight loss and stress relief. Whether you are an expert or just a beginner you are welcome to come and join us at our club.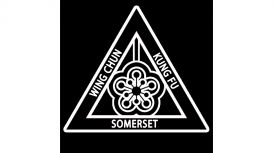 premium

(10)

07975 617610
Somerset Wing Chun Kung Fu has been operating classes in Weston super Mare and Somerset since 1992. From day one you will learn simple, direct, effective physical responses and strategies to provide

you with a sensible self-defence that helps you protect your physical and mental well-being. Irrespective of Size, Age or Gender you will improve your Confidence, Core Strength, Mind-set, Attitude, Body Mechanics, and Skill level to be able to operate effectively in pressure situations.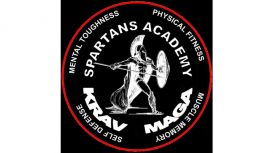 Fantastically fun classes that give your child a huge boost in confidence. Through exciting exercises, games and drills your child will gain, build on and improve an endless number of life skills and

self defence abilities from awareness and decision making to concentration and communication. This class creates resilient, healthy, happy children who believe in themselves enough to stand up and say no to bullying.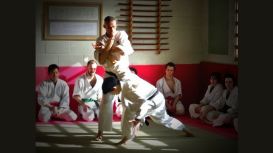 Your first session is free, but you will have to pay £6.50 for one year's worth of insurance (which is the only joining fee!) After that, the price is £20 for four sessions or £40 per month (£20

concessions). Please bring something comfortable to wear, like a T-shirt and tracksuit bottoms and cut your fingernails and toenails. The dojo has male and female changing rooms.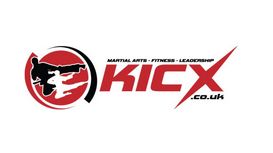 If you are looking for a facility that is all about results, then you should check us out. First and foremost we are a Personal Development Studio that helps people achieve there goals. You may be

looking for your child to gain more confidence, get fit and learn some self protection. Or maybe you would like to tone up and get into the best shape of your life, whether you have a stone to lose, or ten, our Lean and Fit Circuit Gyms will be for you. Stephen Thompson is the head instructor at Kicx.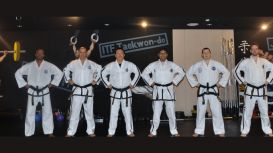 Kingsbury and Kenton Taekwondo teaches the traditional ITF style Taekwondo introduced by General Choi Hong-hi in the 1950s. Its senior instructors Keiron Henderson and Dipesh Mistri have trained in

Korea and with past students of General Choi. KKT's Brunel University affiliate is run by Dr Daniel Morris. Our clubs aim to instil confidence in students through the teaching of Taekwondo with its range of proven and effective self defence techniques.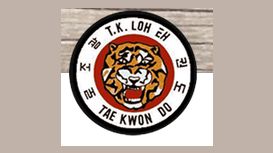 TTA Derby is a WTF Taekwondo Club. We have three instructors and are part of the Traditional Taekwondo Association. Taekwondo is a korean martial art. The TTA aims to enable students to focus and

concentrate their mind on the varying tasks and obstacles that Taekwondo presents as well as attaining the indomitable spirit to overcome them. The TTA encourages students to develop their self-discipline and focus.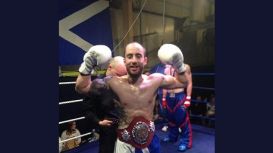 We are a not for profit kickboxing club operating in Glasgow. This means the club is run for its members, rather than as a business. All funds generated within the club are invested back into the club

or used to subsidise fighters travelling to fight. The club is based in the Gracie Barra Scotland Gym on the Broomielaw in Glasgow city centre, less than one minute from Central Station.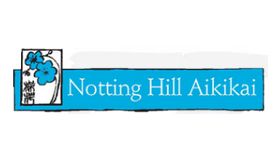 Anthea has been practicing martial arts for over 30 years. She currently holds the rank of 4th degree black belt (dan) in Aikido, 1st dan in Iaido (the art of Japanese swordsmanship), and 1st dan in

Karate-do. She is a certified instructor (fukoshidoin) and is registered with the United States Aikido Federation. Anthea has had the benefit of training under many master teachers and highly ranked instructors in the United Kingdom, the United States and Canada.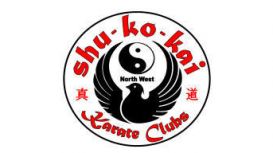 Insist on any Direct Debits or Long Term cash commitment. Insist on payment / membership to guarantee your place. Insist that you pay even when you don't attend. Insist you buy your suit or equipment

from us. Guarantee to make you a black belt in a short time. Improve your social skills, become mentally and physically fit and challenge your ability. Plenty of FUN and ENJOYMENT. You, pay only for the sessions you attend. You, decide when, where, how often you train.
---
Some people train sports because they want a healthier lifestyle. Some sports are trained because they are fun and exciting. However, some sports are more special, because they can actually cultivate attributes you can use in all aspects of life. Martial arts are a strange but great mix of sports and philosophy. And if you want to learn more about them or start to train them, the first thing you are going to do is looking for the best martial arts club for you. Finding a good martial arts club is not always the easiest mission. You want to find a martial arts club that offers a wide variety of martial arts to choose from and find your thing. Or you want to find a martial arts club that focuses on one specific sport that is your thing. Most importantly, you want to find a martial arts club that will provide you with more than training. A martial arts club should also be able to provide you with the philosophy and cultivate a specific lifestyle, to provide you with knowledge. A Martial arts club should be able to cultivate specific and effective attributes such as self-defense, spiritual knowledge, self-knowledge, the ability to grow and get better at all aspects of life.
Why Choose a Martial Arts Club?
When it comes to a martial arts club, you can find many options in your area. In fact, every martial arts club would differ from the rest, often offering a wide variety of disciplines, which means there is something suitable for all ages and tastes. In fact, a martial arts club can also be visited by disabled people, because most of the martial arts techniques are or can be adapted to disabled people. For example, Judo is particularly adaptable to visually impaired people and it is also the only Paralympic martial art. A martial art club will also except small children and some of the clubs are focused on training children especially. In a nutshell, a martial arts club can be visited by everyone and martial arts can be trained by everyone. Whether you want to explore more in-depth your physical limits and become stronger, or you are more into the philosophy behind martial arts, a good martial arts club should be able to provide you with all the experience and navigate you efficiently through your journey. So whenever you are looking for the best martial arts club, you are looking for more than facilities and academies.
What to Expect from a Martial Arts Club?
When it comes to the offers of a martial arts club, you will be usually spoilt of choice. A martial arts club will usually offer a vast scope of different martial arts and sports and different styles of disciplines falling in the category. However, a martial arts club can also be specialized in one particular style. It is up to you what type of martial arts club will work best for you. It is whether you want to try out different styles and find your thing, or you already know the style you want to train. However, for most parts, a martial arts club will offer a big number of different sports and you will have the time and opportunity to find the discipline that appeals to you the most. No matter what discipline you are going to choose, the common thing about all of them is that they will provide you with more than just physical balance and a healthier lifestyle. A martial arts club, especially a good one, will be able to provide you with self-growth, confidence, knowledge.
Research Before Joining a Martial Arts Club
Of course, before you join a martial arts club, unless you are not familiar with the discipline you want to train or the particular martial arts club, you want to take your time and make good research. After all, you don't want to waste a lot of time with discipline or a martial arts club that doesn't satisfy you and doesn't meet your needs and requirements. Here are some of the key points you want to consider before joining a martial arts club:
• Is the martial arts club instructor actually qualified to teach the martial arts discipline? Owning a Black Belt doesn't make a qualified and experienced martial arts trainer, therefore you want to ask to check their qualifications and certificates.
• Is the martial arts club instructor a Black belt or the equivalent in their discipline?
• Does the martial arts club have insurance in place? Are all the members of the martial arts club properly insured?
• Has the martial arts club instructor have all First aid qualifications?
• Are all costs and fees charged by the martial arts club clear from the beginning? Consider carefully whether or not you want to join a martial arts club that is reticent to give you all the information about costs and fees before you join the club.
• Make sure to ask how many years the instructor has been training, for how long they have taught classes on their own and for how long they are teaching at this particular martial arts club.
Research for Children's Martial Arts Club
When it comes to choosing the right martial arts club for your child, there will be some additional aspects you want to consider before your child joins the martial arts club. Here is what to ask and consider in addition to the aspects mentioned previously in this article:
• Can you stay and watch your child's first class and maybe the rest of the classes? A reliable and reputable martial arts club will hold nothing against you staying and watching, if this makes you and your child feel more comfortable and safer.
• Is your child going to join a mixed martial arts club with classes with adults or a specialized class for children?
• A good martial arts club for children will cultivate a lot of discipline, but it will also be fun and exciting.
• Has the martial arts club instructor taken all specific training courses for coaching and teaching at a children's martial arts club?
Why choose a martial arts club?
What to expect from a martial arts club?
Research before joining a martial arts club
Research for children's martial arts club