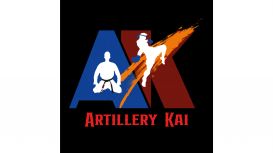 We are a martial art gym that focuses on * Martial arts that are found to be effective in Mixed martial arts such as UFC. * Aims to be a friendly community gym. * Encourage diversity. We would like this gym to benefit anyone from a young fighter wanting to become a * professional to a parent with a full-time job hoping to get back into fitness.
Business Verification Status
Company Type: Ltd Company
Reviews and Ratings
Really good team! Great instructors, friendly bunch. Excellent for Muay Thai and BJJ.