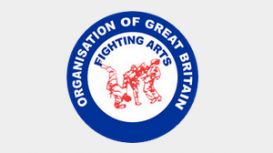 Why not try The Browne Budo Ryu Kempo Jujitsu Close Quarter Combat system, a mixed martial art that contains kicking punching throwing locking and ground fighting. You will find it practical,

realistic and effective. An awesome mix of three of the world's most effective self defence systems (Kempo, Ju-jitsu and Escrima) there are no competitions or sporting applications as it is a martial art.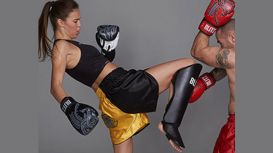 Sport has always been an integral part of my life, especially martial arts. At a young age it gave me the opportunity to keep myself occupied and stay fit. It provided me with respect, confidence and

the will to succeed. So much so, I still take time out to practice and teach the invaluable lessons I have learnt, to my students and to my children, who have also been brought up in the martial arts. At Blitz we take a deep interest in the martial arts you practice.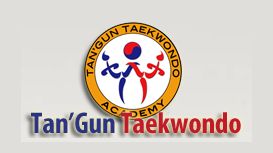 Tan'Gun Taekwondo is now a well established Academy throughout Greenwich & Bexley. We have a large membership of white belts to black belts aged from 3 to 60, and we welcome everyone of any age. We

have an open door policy and encourage children and women, beginners and advanced students of all ages, abilities and backgrounds. We are well connected with Livingwell Taekwondo owned by our Patron Instructor, Master Derek Sumner 6th Dan.
The Tang way of TaeKwonDo is based on Master Eldon's famous power kicking style. With over fourty years of experience in the arts Master Eldon 7th Dan w.t.f and former European champion would like you

to join our School. The school is run by Master Eldon, his wife Sue and their two sons Richard and Martin, who have been training for twenty years. We have a team of 25 black belts that help with the smooth running of the school. Students train at Tang Academy for many different reasons.
---
Show businesses near Woolwich