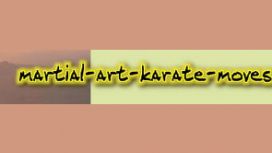 This site will explain how ordinary people of all ages and abilities can use martial arts in a practical sense and also help you understand the eastern philosophy at the root of karate practice. This

website understands that you have a hankering for a blend of keep fit, self-defence and the ancient 'Zen' eastern wisdom. Not just karate moves!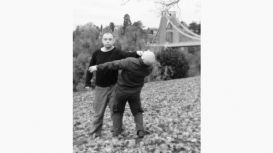 Katalyst Martial Arts strives to bring people together through the Russian art of Systema. This continuously-evolving combat style allows individuals to tap into their own potential through holistic

conditioning, transforming natural instinct into self-knowledge.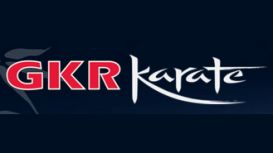 Go-Kan-Ryu (GKR) Karate brings the Martial Art of Karate in reach of everyone, regardless of age or fitness levels. Kancho Robert Sullivan, Founder and Chief Instructor, believes that every individual

can learn and benefit from Karate training. GKR was established in 1984 in Adelaide, South Australia, and has since become one of the world's largest karate organisations, with thousands of students training throughout Australia, New Zealand, the United Kingdom, and Houston - Texas.
Way back in 1987 Jo started a junior Judo club in the Vaughan Leisure Centre just off the Downs in Clifton. Two years later the building was sold and we moved to the Japan Arts Centre in Jacob Wells

Road, Clifton, Bristol a permanent martial arts dojo which was is our home until December 2014 when after 26 years the building was sold for re-development.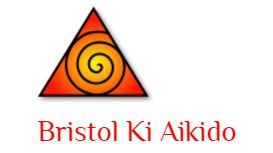 Founded in 1982 by Wasyl Kolesnikov the K.S.M.B.D.A or Kolesnikov's School of Mind and Body Development with Aikido aims to study mind and body coordination through the study of energy both static and

in motion. The martial arts roots of Aikido provide a useful framework for this study, but through our Ki Society connections we also study the use of energy for healing purposes. We focus on the Ki as it is at the heart of Aikido.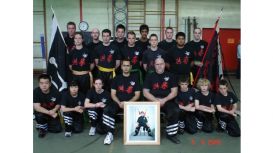 We are a traditional kung fu school based in Bristol and Portishead offering quality martial arts instruction to adults and children of all levels of ability. Our aim is to teach this authentic and

highly respected kung fu system in an open and friendly way to ensure maximum enjoyment and rapid progress for all our students. Our school was established by Sifu Mike Mousavi in 1998. Since that time, we've had various classes in many different areas of Bristol.
Taekwondo translates to 'The Art of the Foot & Hand'. It is a Korean Martial Art which although having roots in the ancient Orient, was developed to its present form in the middle of this century.

Karl James, 5th Dan, runs taekwondo schools in Croydon, Crawley and East Grinstead in the south of England. Karl began his training in taekwondo 31 years ago and has been instructing for 15 years.
Aikido Ten Chi Kan Dojo is a traditional Aikido Club based in St George, Bristol practicing all aspects of traditional Aikido including Aikido weapons Aiki Ken and Aiki Jo. The Bristol is under the

direction of Kobayashi Dojos, Japan and are regularly visited by Japanese instructors from Kobayashi Dojos. Aikido is a practical Japanese self defence martial art suitable for all. Come and join the Aikido training, classes suitable for beginners and advanced practitioners.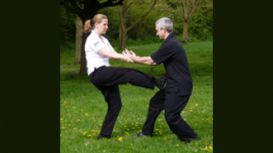 Our club suits those of 14+ years who want to learn a martial art in a calm, aggression-free atmosphere. We follow karate etiquette, but are more relaxed than some traditional schools. We understand

and respect the commitment shown by practitioners, and never pressure anyone to put practice ahead of family or work. Most of our students study both martial arts as complementary disciplines, but both are strong in their own way and can be practiced separately.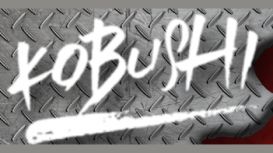 We hope that this site will give you the opportunity to keep up to date with our club and its activities. In brief, you should know the following about us; this judo club has been in existence in the

South Gloucestershire area for a number of years. This club is affiliated to the British Judo Council and is a member of the Avon Area. We have been responsible for providing instruction in judo at all levels, and pride ourselves on being a friendly and local club that is open to everyone.