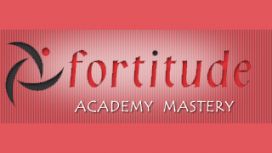 Fortitude Academy has been teaching martial arts in the South East since 1995. Our instructors are some of the finest around; each are fully qualified, insured and are also first aiders and CRB

checked. Our school philosophy is based on empowering the individual to discover their inner spirit and develop the skills and attitude to make it to black belt and beyond. Adults are able to get in the best shape of their lives whilst learning practical self-defence.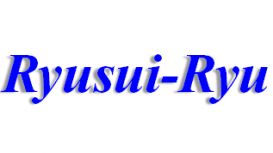 Ryusui-Ryu is a new school of martial arts founded in July 2006 by Sensei Dave Waters. Sensei Waters has derived the school after more than 30 years of study in various martial arts including karate,

aikido, iaido, judo, kyudo and wing chun (Sensei Waters and his instructors have been teaching and running clubs since 1985). Ryusui-Ryu is a subtle blend of traditional karate and aikido with contributions from other martial art techniques amalgamated together to form one style.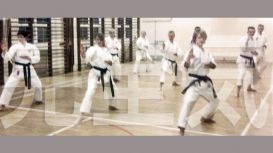 The Kanzenki Shotokan Karate Club was formed in September 2007 by Sensei Lindsey Musing and came under the tutelage of Sensei Peter Wright (Zanshin Ryu Goju-Kai) to help get us off the ground. Our

first dojo was at the Dormansland Memorial Hall and we were affiliated with the Amateur Martial Association (AMA).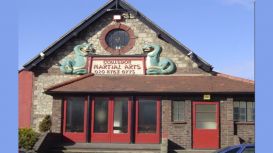 Yoshin Ryu started in the late seventies as a collection of clubs based in youth centres and sports halls around the Croydon area run by Errol Field as its Founder and Senior Coach. Then in the mid

nineties Errol purchased an old church in Coulsdon and converted it into a full time dojo and HQ of Yoshin Ryu. This building was called Coulsdon Martial Arts. The dojo now hosts classes 6 days of the week and special events, such as competitions and grading's are held on Sundays.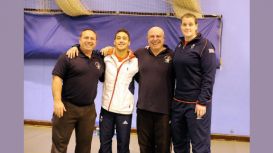 Our coaches have been working in both State and Independent Schools since 2001 teaching, Judo, Self-Defence and general Sports. We enjoyed a good working relationship with the former local School

Sport Partnerships and have an ongoing relationship with Borough Council Sports Development Officers and many local schools.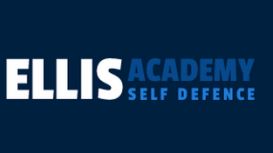 Thanks for taking time out to view our site. We are delighted to be able to offer you some of our great programs to assist you in getting to Black Belt. Between us we have over 30 years Martial Arts

experience. We have knowledge teaching all ages, and understand what our students needs and requirements are by listening and working with them. Our Academy has a very friendly atmosphere and the hardest part of your training is picking up the phone and scheduling an introductory course.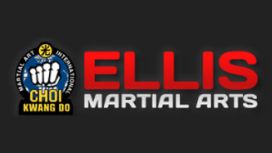 Kids Martial Arts in Redhill was specifically designed for children ages 5 to 12. We use innovative methods and just the right amount of fun to motivate children. Your child will learn important life

skills to benefit them now and as they grow into adults.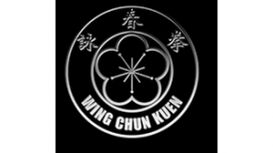 If you have any questions please read our FAQs section, or if you cannot find the answer, then please fill in the comments box. To take advantage of our great promotional offer fill in your

information below and we will get back to you within 48 hours. Then bring your promotional flyer along to class, or mention that you've seen this promotion on our website and we'll give you two Kung Fu classes absolutely free! Note: Attendance is by appointment only.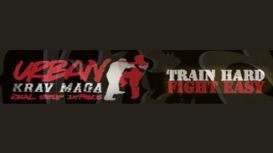 The founders of Urban Krav Maga can draw on many years of experience in the following fighting systems as well as various styles of Krav Maga: Karate; Brazilian Jiu Jitsu, Traditional Jiu Jitsu,

Aikido, Boxing, Muay Thai, Tae Kwan Do and MMA. The core syllabus is based around the disciplines and techniques needed to defend the 10 most common street attacks.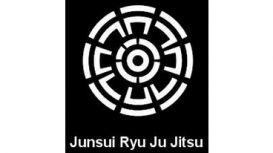 Sessions are taught in an open and friendly environment, with the majority of techniques and principles taught in pairs. Junsui Ryu promotes a single form of entry into the majority of techniques and

encourages the development of whole body sensitivity to allow an appropriate response once a position of safety is achieved.