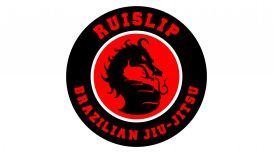 FEATURED

(2)

07932 502332
Ruislip BJJ (Brazilian Jiu-Jitsu) is perfect for beginners, we operate a friendly environment, catering to those looking to have fun, increase fitness and learn self-defense. Easily reachable from

Harrow, Ruislip and Northolt.
We operate a friendly & relaxed atmosphere at Ruislip BJJ, below are some guidelines to follow to make sure the class runs smoothly and the environment is safe for all students:Before the class:Where possible, arrive at the jiu-jitsu class about 10 mins early so you can stretch and get ready.
Friendly BJJ dojo, big mat space, great instructors and nice music playing in the background. Loving this place!
Victor the coach was excellent and it was a really good place to practice BJJ. I would recommend it to anybody whatever level they are at. If you are coming by car it has a car park behind the building and from the railway station, it's only one minute away. A great venue and a good coach.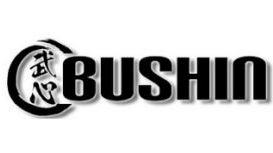 Kickboxing & Self Defence Classes in Westminster, Victoria, Pimlico, Vauxhall Bushin is a friendly inclusive club where anyone who wants to learn Kickboxing & Self Defence, get fit and increase their

confidence can come and train safely in a supportive environment with attentive instructors. Classes are for all levels from beginner to black belt. You don't need to already be fit or flexible or have any previous martial arts experience as we will teach you everything you need to learn. Just bring your normal gym kit and join right in!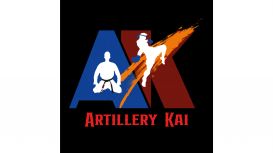 We are a martial art gym that focuses on * Martial arts that are found to be effective in Mixed martial arts such as UFC. * Aims to be a friendly community gym. * Encourage diversity. We would like

this gym to benefit anyone from a young fighter wanting to become a * professional to a parent with a full-time job hoping to get back into fitness.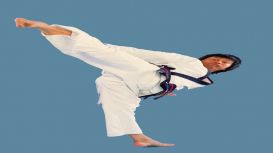 Tang Sou Dao is a Chinese martial art which teaches practical self defence. We focus on footwork and evasion, blocks, and hand and leg techniques. Learning Tang Sou Dao can give you immense benefits

in terms of both physical and mental self-development. You will improve your flexibility, strength, stamina and fitness. Our school is based on a philosophy which teaches discipline and respect for others. Training regularly can also improve your concentration, focus and confidence; skills that can ultimately help you in all areas of your life.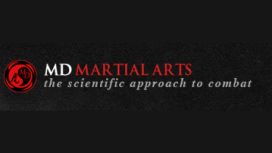 Sifu Marc Davis is the proprietor of the MD Martial Arts Academy. He has been studying Martial Arts for over 30 Years. This includes over 15 different styles, during this journey he developed his own

unique system known as MD Martial Arts. His system is a complete and honest expression of the human body, which embodies his personal beliefs in Martial Arts and real combat. Find out more.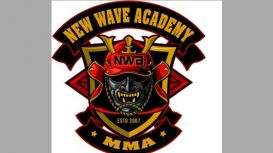 New Wave Academy MMA was set up in 2007 by 'Slick' Nick Osipczak, a competitor for many years where he ranked in the European top ten Welterweights. Nick is known for his high skill levels, technical

knowledge and producing well rounded fighters. Nick was never tapped out or knocked out in his career, spanning 17 MMA fights, including 8 in the world famous UFC (Ultimate Fighting Championship) Octagon.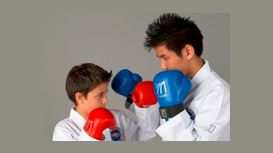 Why learn Taekwon-Do? We live in a world where it sometimes seems that morality takes a back seat, and where physical prowess and fitness is limited to the few. Taekwon-Do empowers those who learn it

properly. They feel better about themselves, about their lives and about the world in which they live. Who can learn Taekwon-do? The beauty of Taekwon-Do is that it can be learnt by anyone, irrespective of age, gender or physical fitness.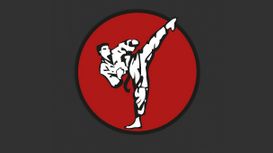 Established over 12 years ago by Sensei Roger Fabri, the Beckenham Shotokan Karate Club practices the authentic martial art of Shotokan Karate. The club is affiliated to Japan Karate Association (JKA)

and as such has close connections to the latest teaching techniques from the JKA headquarters in Tokyo, as well as giving access in the UK to regular courses run by senior visiting Sensei from JKA Japan.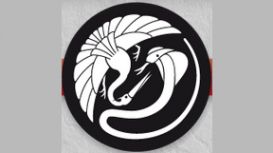 Wing Chun Kung Fu is a close quarter Chinese fighting system first seen demonstrated in the West by movie star legend Bruce Lee. It was brought from China to Hong Kong in 1949 by Bruce Lee's teacher,

Grandmaster Ip Man (aka Yip man). Wing Chun was created by Shaolin nun, Ng Mui, in the 17th century and named after her first student, Yim Wing Chun. It has been passed on and developed by successive masters to become what it is today, a unique fighting system.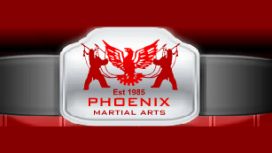 Our Success is built on many years experience teaching Kickboxing to men, women and children from five years of age and upwards. Whether you are new to our Association or one of our experienced

Instructors, you will find every lesson a challenge, tailored to suit your level of fitness and ability. At PMA, we teach one of the most comprehensive and practical syllabuses available in the UK.
---
You have decided to start training and learning martial arts. Now, the next big question is how to make sure you are choosing the right martial arts club in Sydenham. Indeed, there is not just one martial arts club in Sydenham and the selection could be a challenge. However, remember that not every martial arts club in Sydenham will be as good as you want it to be. Therefore, when picking a martial arts club in Sydenham, you want to take your time and do a good research in order to ensure you are really choosing the right martial arts club in Sydenham for your requirements and preferences. Remember, martial arts is not something you can simply learn by watching a few videos online, no matter how enthusiastic you are. Therefore, you definitely need a reliable and trusted martial arts club in Sydenham that will help you explore and learn more about the physical and mental aspects of different types of martial arts. Here are a few points you want to consider when looking for the right martial arts club in Sydenham.
Research a Martial Arts Club in Sydenham
No matter what type of service you are interested in, you always start with good research. Choosing a martial arts club in Sydenham is not an exception. In order to make sure you are picking the right martial arts club in Sydenham for you, make sure to narrow down all your options after doing good research. First off, start with narrowing down by your preferred criteria such as area, distance, type of martial arts you want to train. A martial club in Sydenham may also offer a free class trial, which is a good opportunity to check how you like this martial arts club in Sydenham and do you want to continue visiting it.
Don't Just Pick a Martial Arts Club in Sydenham, Choose an Instructor
You won't find a martial arts club in Sydenham unless you don't like working with the instructor or teacher. Therefore, when choosing a martial arts club in Sydenham, make sure to pay attention to who is going to teach you martial arts and how you like their style of teaching. Your ideal instructor in a martial arts club in Sydenham should be someone experienced, someone who knows what they are doing, and someone who has the right approach to all students, no matter their experience level, age, etc.
Choose the Right Location of a Martial Arts Club in Sydenham
There is no doubt that when you are choosing a martial arts club in Sydenham, you want to choose one that is conveniently located. If the martial arts club in Sydenham you are planning to visit is too far from what is convenient for you, the risk of you finding reasons to visit it less often or stop visiting it is quite big. However, if the martial arts club in Sydenham is close to your home or your work, you won't have excuses to not go. Choose a martial arts club in Sydenham that is close and you will save time.