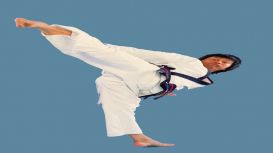 Tang Sou Dao is a Chinese martial art which teaches practical self defence. We focus on footwork and evasion, blocks, and hand and leg techniques. Learning Tang Sou Dao can give you immense benefits

in terms of both physical and mental self-development. You will improve your flexibility, strength, stamina and fitness. Our school is based on a philosophy which teaches discipline and respect for others. Training regularly can also improve your concentration, focus and confidence; skills that can ultimately help you in all areas of your life.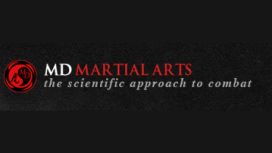 Sifu Marc Davis is the proprietor of the MD Martial Arts Academy. He has been studying Martial Arts for over 30 Years. This includes over 15 different styles, during this journey he developed his own

unique system known as MD Martial Arts. His system is a complete and honest expression of the human body, which embodies his personal beliefs in Martial Arts and real combat. Find out more.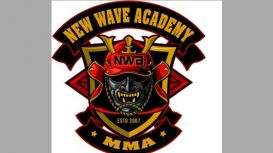 New Wave Academy MMA was set up in 2007 by 'Slick' Nick Osipczak, a competitor for many years where he ranked in the European top ten Welterweights. Nick is known for his high skill levels, technical

knowledge and producing well rounded fighters. Nick was never tapped out or knocked out in his career, spanning 17 MMA fights, including 8 in the world famous UFC (Ultimate Fighting Championship) Octagon.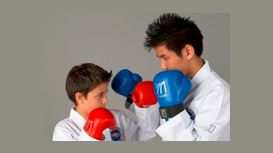 Why learn Taekwon-Do? We live in a world where it sometimes seems that morality takes a back seat, and where physical prowess and fitness is limited to the few. Taekwon-Do empowers those who learn it

properly. They feel better about themselves, about their lives and about the world in which they live. Who can learn Taekwon-do? The beauty of Taekwon-Do is that it can be learnt by anyone, irrespective of age, gender or physical fitness.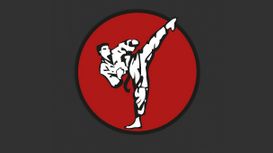 Established over 12 years ago by Sensei Roger Fabri, the Beckenham Shotokan Karate Club practices the authentic martial art of Shotokan Karate. The club is affiliated to Japan Karate Association (JKA)

and as such has close connections to the latest teaching techniques from the JKA headquarters in Tokyo, as well as giving access in the UK to regular courses run by senior visiting Sensei from JKA Japan.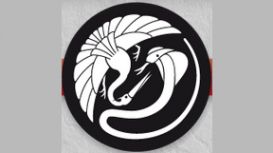 Wing Chun Kung Fu is a close quarter Chinese fighting system first seen demonstrated in the West by movie star legend Bruce Lee. It was brought from China to Hong Kong in 1949 by Bruce Lee's teacher,

Grandmaster Ip Man (aka Yip man). Wing Chun was created by Shaolin nun, Ng Mui, in the 17th century and named after her first student, Yim Wing Chun. It has been passed on and developed by successive masters to become what it is today, a unique fighting system.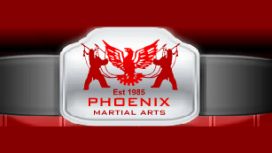 Our Success is built on many years experience teaching Kickboxing to men, women and children from five years of age and upwards. Whether you are new to our Association or one of our experienced

Instructors, you will find every lesson a challenge, tailored to suit your level of fitness and ability. At PMA, we teach one of the most comprehensive and practical syllabuses available in the UK.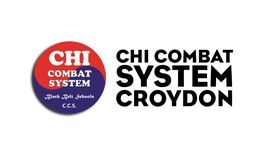 Chi Combat Croydon is part of the growing organisation of Chi Combat System Martial Arts Schools in London and the South East. We offer classes for adults and children in Addiscombe, South Norwood and

Thornton Heath. We want new members to feel comfortable and enjoy the classes, so we give you the opportunity to try 3 classes for free before you make a commitment to join our school.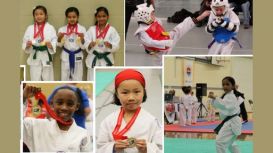 We are members of the official National governing body for Olympic Taekwondo, British Taekwondo and The World Taekwondo Federation. All our instructors (we only use adult Black belt instructors) are

recognised internationally with Kukkiwon certifications. They have all been vetted by the criminal record bureau and have received their enhanced CRB checked, which makes all our instructors deem safe to work with children and the public and are fully insured.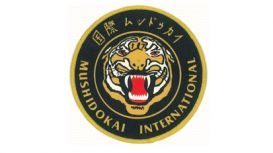 We train together on Tuesday evenings, 6:30pm - 8:30pm, at our dojo in West Croydon / Thornton Heath. Your first session is free with no obligation. Former world champion and senior karate instructor

Sensei Morugan leads the classes at our Croydon martial arts Shotokan karate school. We are proud to be affiliated with the KUGB (Karate Union of Great Britain), a body of over 300 Karate clubs established in 1966.