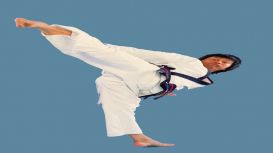 Tang Sou Dao is a Chinese martial art which teaches practical self defence. We focus on footwork and evasion, blocks, and hand and leg techniques. Learning Tang Sou Dao can give you immense benefits

in terms of both physical and mental self-development. You will improve your flexibility, strength, stamina and fitness. Our school is based on a philosophy which teaches discipline and respect for others. Training regularly can also improve your concentration, focus and confidence; skills that can ultimately help you in all areas of your life.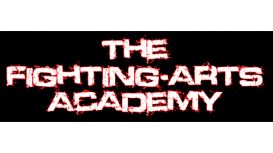 At The Fighting Arts Academy, we understand that not everyone is training for a professional MMA bout. But just because you may not want to step into the cage and fight like an Ultimate Fighter, it

doesn't mean you can't train like one! The Fighting Arts Academy is a mixed-martial arts club for everyone. Learn martial-arts used in the World of MMA and Cage-Fighting including, San Shou (Chinese Kick-boxing), Brazilian Jiu-Jitsu and Judo.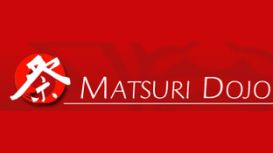 We have been teaching traditional Karate since 1992 and we pride ourselves in having a truly in depth knowledge of both the martial arts and modern teaching methods. The teachers at the school are

fully qualified and all of our black belts are registered with the Okinawa Karatedo Shorinryu Ryukyukan Karate Kobudo Federation, Okinawa, Japan.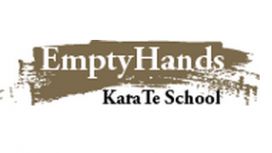 EmptyHands is a Traditional KaraTe School. Our practice is based on the classical Shotokan System with some influences from Goju Ryu, Shiatsu (acupressure) & Internal Martial Arts. Our Dojo was

founded in 2006 on the ideals of Gichin Funakoshi Hanshi (founder of Modern day Karate). The format of our syllabus has been inspired by the work of Hirokazu Kanazawa Sōke with some adaptations. We also pay great emphasis on the values and beliefs of KaraTe (study of Dojo Kun).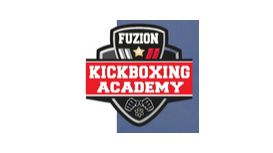 The Fuzion Kickboxing Academy was established in 2009, since this time we have changed hundreds of people's lives, helping them lose weight, grade through to black belt and represent themselves and

the academy by competing in competitions. We love what we do and thrive on seeing students achieve their goals!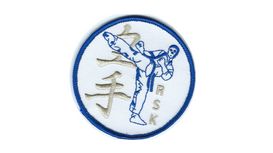 Established in 1976 with nearly 40 years of experience. The Roding Karate club is a well-known family local business. We pride ourselves on providing the best training for our students. We teach

children from 4 years upwards, right up to adults. We also offer family discounts. With our invaluable experience martial arts, we are able to offer a wide array of training sessions. Want to find out more about the classes that we provide? Please don't hesitate to get in touch with Roading Korate Club today.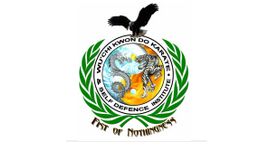 Wu'Chi Kwon Do is a martial arts school teaching Free Style Karate, which incorporates traditional art and full contact street fighting, kick boxing, stick fighting, Judo and self defence against

empty hand and weapon attack. This style can be both competitive and non-competitive. Wu'Chi Kwon Do literally means 'fist of nothingness'. All students will be graded once they have achieved the desired level of skill and competence.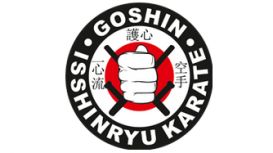 Master Tatsuo Shimabuku (1908-1975) started the AOKA on April 12, 1961. With the spread of Isshin-Ryu Karate-Do around the world. Master Kichiro Shimabuku 10th dan, Hanshi and present headmaster of

Isshin-Ryu changed the name to the Isshin-Ryu World Karate Association in 1974. Under the guidance of Master Kichiro Shimabuku the IWKA has continued to spread Isshin-Ryu throughout the world. Currently there are almost 40,000 members worldwide.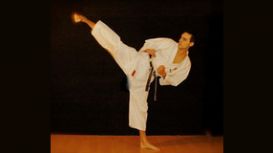 Ever been interested in martial arts? Thought about learning but never had a chance? We will be very happy to assist you to take the first step into learning and practicing this wonderful form of art

as it will undoubtedly let you grow in so many different ways.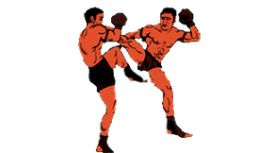 Martial Arts Channel devoted to martial arts from around the world! At our full time school of Martial Arts in Stratford East London we are proud to offer a wide range of fantastic fighting arts. Our

location is very accessible by public transport and in view of the Olympics arriving in 2012, Stratford is fast becoming the place to be!