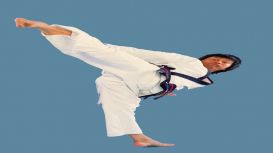 Tang Sou Dao is a Chinese martial art which teaches practical self defence. We focus on footwork and evasion, blocks, and hand and leg techniques. Learning Tang Sou Dao can give you immense benefits

in terms of both physical and mental self-development. You will improve your flexibility, strength, stamina and fitness. Our school is based on a philosophy which teaches discipline and respect for others. Training regularly can also improve your concentration, focus and confidence; skills that can ultimately help you in all areas of your life.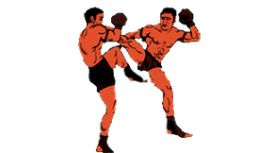 Martial Arts Channel devoted to martial arts from around the world! At our full time school of Martial Arts in Stratford East London we are proud to offer a wide range of fantastic fighting arts. Our

location is very accessible by public transport and in view of the Olympics arriving in 2012, Stratford is fast becoming the place to be!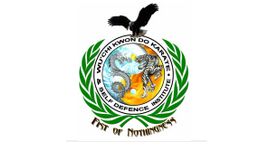 Wu'Chi Kwon Do is a martial arts school teaching Free Style Karate, which incorporates traditional art and full contact street fighting, kick boxing, stick fighting, Judo and self defence against

empty hand and weapon attack. This style can be both competitive and non-competitive. Wu'Chi Kwon Do literally means 'fist of nothingness'. All students will be graded once they have achieved the desired level of skill and competence.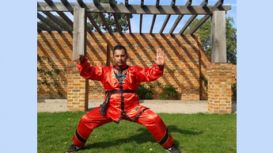 I started Martial Art class when I was 12years old with the influence of my elder brother. We started to practice together with Master Tang in Chinese Kick Boxing- Wu Shu Kwan in 1982. In 1984, I

started doing boxing lessons with Little Eye Boxing Club. In 1985, I started learning Kuk Sul Won with Master Kim. In 1986, I started learning Shotokan karate with Master Gary at Trinity Community Centre.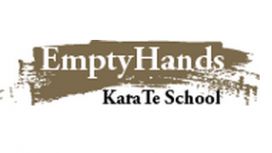 EmptyHands is a Traditional KaraTe School. Our practice is based on the classical Shotokan System with some influences from Goju Ryu, Shiatsu (acupressure) & Internal Martial Arts. Our Dojo was

founded in 2006 on the ideals of Gichin Funakoshi Hanshi (founder of Modern day Karate). The format of our syllabus has been inspired by the work of Hirokazu Kanazawa Sōke with some adaptations. We also pay great emphasis on the values and beliefs of KaraTe (study of Dojo Kun).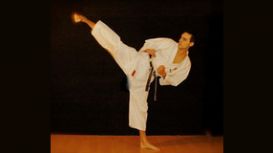 Ever been interested in martial arts? Thought about learning but never had a chance? We will be very happy to assist you to take the first step into learning and practicing this wonderful form of art

as it will undoubtedly let you grow in so many different ways.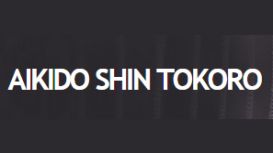 Welcome to the website for Aikido Shin Tokoro - a club for traditional Ueshiba Aikido in the borough of Barking and Dagenham, Essex. Training is in both 'open hand' and Aiki weapons, where bokken, jo

and tanto are used. New students and beginners are always welcome. Be Fit, Strong & Healthy. Aikido is suitable for men and women of almost all ages and you do not need to be fit and athletic to take part.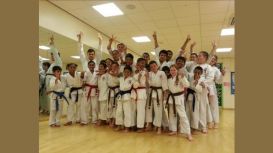 Kaizen Ryu Karate Do is a family friendly karate club with a number of dojo in the East London and Essex areas. Our aim is to make karate accessible to the general public whilst keeping the etiquette

and traditions strong. We are a traditional club that draws kata and training methods from both the Goju and Shotokan schools.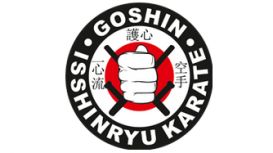 Master Tatsuo Shimabuku (1908-1975) started the AOKA on April 12, 1961. With the spread of Isshin-Ryu Karate-Do around the world. Master Kichiro Shimabuku 10th dan, Hanshi and present headmaster of

Isshin-Ryu changed the name to the Isshin-Ryu World Karate Association in 1974. Under the guidance of Master Kichiro Shimabuku the IWKA has continued to spread Isshin-Ryu throughout the world. Currently there are almost 40,000 members worldwide.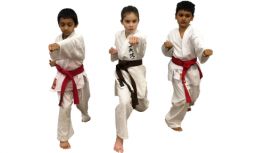 If you have ever wanted to join a Karate club in East London join us! Our Karate training is suitable for everyone aged 7 or above, whether you're a total beginners or a more advanced martial artists.

All Karate lessons are tutored by ex-British champion Terry Daly who holds a 6th Degree Black Belt in Uechi-Ryu Karate and has 33 years' experience in Karate teaching.