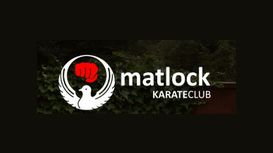 Matlock Karate Club is a long established club of the Wado-kai style. Friendly and open, we welcome beginners, students from other styles and experienced black belts to enjoy training with us. John

Redfern (3rd Dan) has been Sensei (senior instructor) of the club for over 20 years, and has guided may students to personal and competitive goals.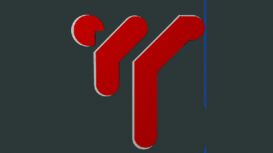 Providing the best quality kickboxing training for all ages and fitness levels in the Amber Valley area. We recognise everyone's reasons for starting martial arts vary. We aim to deliver a wide

variety in the classes, improving fitness, self confidence, flexibility, and realistic self defence. Most classes concentrate on the non-contact elements of the sport but exposure to sparring and competitions is available if desired. Contact Us today to book your free class.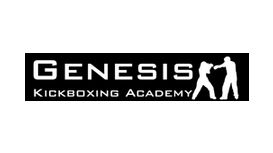 Are you looking for a martial arts school that caters for beginners, that puts your safety first and has a friendly atmosphere? If so we have classes that are suitable for you. Our range of regular

Kickboxing classes in Alfreton are non-contact unless desired and fun to train in whilst also developing fitness and self defence skills at the same time.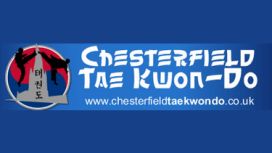 Tae Kwon-Do is the scientific use of the body in the method of self defence. A body that has gained the ultimate use of it's facilities through physical and mental training. Tae Kwon-Do will improve

your flexibility, strengthen your body, help channel agressions and reduce overall stress. To show courage, determination and self belief when you are pitted against overwhelming odds.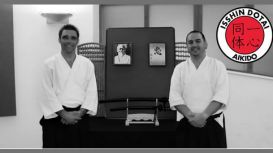 Aikido is a Japanese martial that draws on technique rather than strength. It uses your attacker's own "attack" against them to execute a technique to immobilise or throw them, which is perfect for

self defence. We practice a traditional style of Aikido based at the Multi-Faith Centre on Derby University Campus in the East Midlands. We welcome everyone from beginners to experienced people in Aikido. Our classes are every Thursday from 19:30pm to 21:30pm and Sunday 13:00pm - 15:00pm.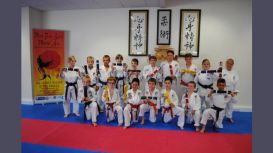 Mind Body Spirit is Chesterfield's Premier Full-Time Martial Arts Academy providing the best Ju-Jitsu, Kobudo, Iaido, Personal Safety & Self-Defence tuition available. Coaching Director, Shihan Mike

Holden a 6th Dan Ju-Jitsu & BJJAGB National Governing Body Level 4 Senior Coach, heads a team of friendly and experienced instructors, as well as an ever-expanding team of Junior Coaches.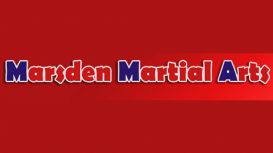 We will bring the diamond out of you, helping you to lose weight, develop muscle tone, whilst giving you the discipline to feel safer, confident and more energized. You will notice outstanding

improvements all round in your life, relationships and in every area of your life.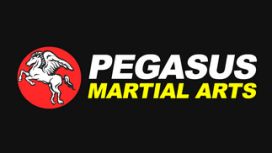 Pegasus Martial Arts Club was established in 1996 by Mr E T Buckley who remains Club President. The Club is now owned by the Head Coach, Steven Hawksworth. We are well established in the Chaddesden

and Oakwood Communities and we are a member of the Independent Martial Arts Group. Our core styles are freestyle karate and kickboxing with a strong emphasis on effective self-defence. Providing a friendly, safe, family-orientated environment for students of all ages is one of our main aims.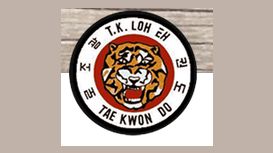 TTA Derby is a WTF Taekwondo Club. We have three instructors and are part of the Traditional Taekwondo Association. Taekwondo is a korean martial art. The TTA aims to enable students to focus and

concentrate their mind on the varying tasks and obstacles that Taekwondo presents as well as attaining the indomitable spirit to overcome them. The TTA encourages students to develop their self-discipline and focus.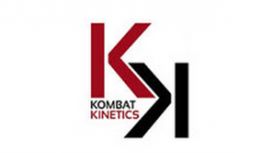 Kombat Kinetics' instructors are professional and fully qualified martial arts instructors who have not only been trained in the martial arts disciplines but in our award winning character building

and life skills programme too. Within seconds of stepping into our dojang (training hall), our friendly staff and members will make you feel right at home.