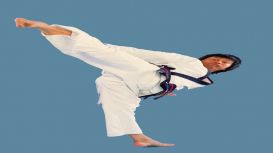 Tang Sou Dao is a Chinese martial art which teaches practical self defence. We focus on footwork and evasion, blocks, and hand and leg techniques. Learning Tang Sou Dao can give you immense benefits

in terms of both physical and mental self-development. You will improve your flexibility, strength, stamina and fitness. Our school is based on a philosophy which teaches discipline and respect for others. Training regularly can also improve your concentration, focus and confidence; skills that can ultimately help you in all areas of your life.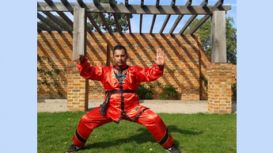 I started Martial Art class when I was 12years old with the influence of my elder brother. We started to practice together with Master Tang in Chinese Kick Boxing- Wu Shu Kwan in 1982. In 1984, I

started doing boxing lessons with Little Eye Boxing Club. In 1985, I started learning Kuk Sul Won with Master Kim. In 1986, I started learning Shotokan karate with Master Gary at Trinity Community Centre.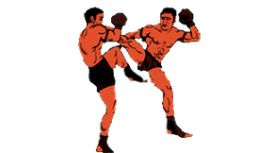 Martial Arts Channel devoted to martial arts from around the world! At our full time school of Martial Arts in Stratford East London we are proud to offer a wide range of fantastic fighting arts. Our

location is very accessible by public transport and in view of the Olympics arriving in 2012, Stratford is fast becoming the place to be!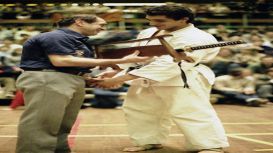 Docklands Kyokushin Karate Club was opened by Shihan Nick da Costa in 1987. The club has had a long history of success in competitions but the last few years have pleasingly reaped success on all

fronts with National Senior & Junior champions in Knockdown, Point-scoring (wuko & clicker) and Kata. Reflecting the ethos of the club, that a karate-ka (person studying karate) should aspire to excellence in all aspects of the art!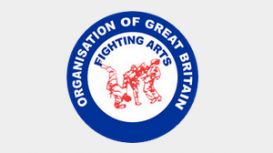 Why not try The Browne Budo Ryu Kempo Jujitsu Close Quarter Combat system, a mixed martial art that contains kicking punching throwing locking and ground fighting. You will find it practical,

realistic and effective. An awesome mix of three of the world's most effective self defence systems (Kempo, Ju-jitsu and Escrima) there are no competitions or sporting applications as it is a martial art.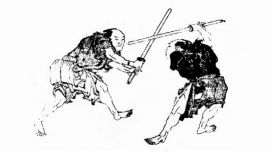 At Shadow Warrior Bujinkan London we preserve the essence of the teachings and techniques of Ninpo, passed down to us from previous Grandmasters of our art. In so doing, we continue the tradition of

our lineage in adapting the art to deal with modern day scenarios. A famous quotation "Ban Pen Fu Gyo" epitomises this - "Ten thousand changes, no surprises for the ninja". The Bujinkan system is a fully comprehensive combat art: as such, it covers all areas of self-protection - both armed and unarmed.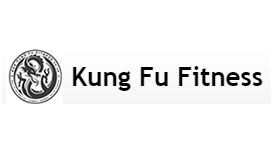 Kung Fu Fitness is a combination of different Kung Fu styles and Bando Kick boxing. Learn self-defence techniques, Tai Chi, Yoga, boost your self confidence, stress release, lose weight and improve

your strength, flexibility and stamina. Private lessons in studio located in central london or dockland. Classes in London Canary Wharf, Dockland, Isle of Dogs, East London.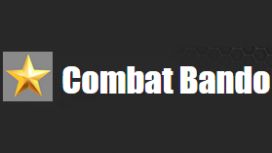 Myanmar (formerly known as Burma) borders India, China and Thailand. As a result, it possesses a rich martial arts heritage. As with the fabled Shaolin Temple of China, Buddhist monks from India

introduced martial arts into Myanmar a thousand years ago. Later, Chinese styles filtered their way south, merging with earlier influences to form the martial body of knowledge collectively known as Thaing.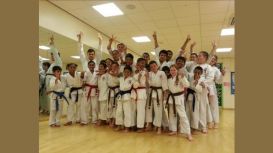 Kaizen Ryu Karate Do is a family friendly karate club with a number of dojo in the East London and Essex areas. Our aim is to make karate accessible to the general public whilst keeping the etiquette

and traditions strong. We are a traditional club that draws kata and training methods from both the Goju and Shotokan schools.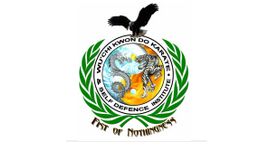 Wu'Chi Kwon Do is a martial arts school teaching Free Style Karate, which incorporates traditional art and full contact street fighting, kick boxing, stick fighting, Judo and self defence against

empty hand and weapon attack. This style can be both competitive and non-competitive. Wu'Chi Kwon Do literally means 'fist of nothingness'. All students will be graded once they have achieved the desired level of skill and competence.