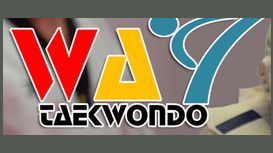 Way Taekwondo was established in January 2014 and is affiliated with British Taekwondo, Governing body of WTF (World Taekwondo Federation) in the United Kingdom. Mr. Ista Gurung Chief Instructor

started his Taekwondo career in 1995 in Chitwan Nepal and awarded 1st Dan Black Belt on the 30th December 1998 by the Nepal Taekwondo Association, presented by the then sports minister of Nepal Mr. Rukma Shamsher Rana. Ista joined the British Army as an infantryman in the Gurkha battalion in January 2001.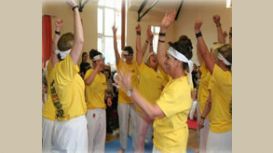 Karate Jutsu Kai is an established Martial Arts system with international recognition. Founded by the renowned Kancho Bernard Creton (9th dan), the style strives to provide a system of self defence

with traditional values. In Kancho Creton we are fortunate to have a lineage, which leads back to the teaching of Mas Oyama himself and today, Kancho's continued passion and leadership inspires all those who follow him. The Ashford Dojo is based at the Stour Centre, Tannery Lane.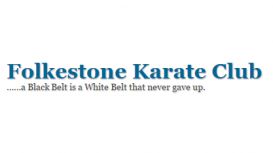 Folkestone Karate Club, originally Park Farm Karate Club held at Park Farm Primary School, is one of the long standing karate clubs that has been established in Folkestone for over 10 years. The club

is well supported by its members and has produced some very fine brown and black belts and international tournament competitors. The classes are traditional, disciplined and serious with a very positive attitude towards the student, but we make the classes fun, friendly and enjoyable for everyone.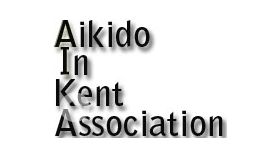 The Aikido in Kent Association was formed in November 2010 and follows the teachings of Sensei Tomiki. Sensei Tomiki being one of the first students of O-Sensei Ueshiba, was also in his own right, a

high ranking Judoka and very competitively motivated. The first Sensei to bring Tomiki Aikido into Great Britain was Santa Yamada. His teachings were more of an enjoyment form than competition.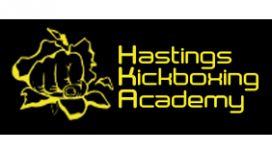 Hastings Kickboxing Academy (HKA) prides itself on combining professional tuition run in great facilities with a friendly and welcoming atmosphere. With over 22years' experience and with 2 fully

equipped gyms, Carl Denne successfully runs Hastings Kickboxing Academy the newly fitted out gym. HKA is not just a gym that produces great fighters, we help many members gain confidence, develop their fitness and achieve success in grading and competitions.
At the A.K.A. we welcome everyone, regardless of age, fitness or experience. We believe in training and laughing hard. We know that children in particular benefit from the high standard of discipline

that we expect them to demonstrate and this has positive repercussions on their behaviour outside karate as well. We currently offer 16 classes spread over 6 different days, excluding Sunday. These classes are tailored to match age and ability so there is bound to be one that is perfect for you!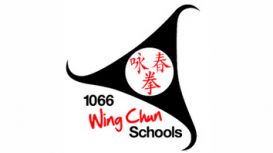 We'd like to ask you just 7 questions and if you answer yes to one or more of the following then you've arrived at the right place! Please read on. Do you want to learn one of the best forms of self

defence? Do you want to improve your health and fitness without the gym? Would you like to feel more confident and self assured? Would you like to make some new friends who share the same goals? Would you like a new hobby to break up weekly routines? Would you like to make a positive change in your life?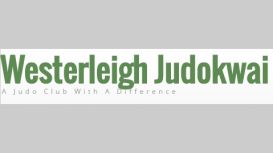 Westerleigh Judokwai was founded in 1995 by two brothers, Paul and Chris Everest. They had a handful of students, a small pile of gym mats and a bag full of enthusiasm. Since 1995 the club has grown

to the extent ofhaving over a hundred members ranging from 5 years old and over. Neither of them imagined that the club would be anything like it is now and along with a huge mat area costing over £4000 and with a load of help from volunteers the club will continue to grow.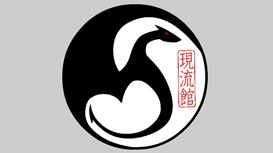 Welcome to Genryukan Aikido, a non-profit martial art club created for the purpose of spreading and maintaining the integrity of the Japanese martial art of Aikido, as exemplified and developed by its

Founder, Ueshiba Morihei. Our club does this by using the teaching and training methods developed by Tomiki Kenji. Aspects from Traditional and Yoshinkan Aikido styles are also explored during the training sessions.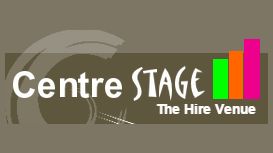 Centre Stage - The Hire Venue located between Hastings and Eastbourne in Bexhill offers affordable hire which allows for a varied selection of interest groups to enjoy the facilities at competitive

rates. Centre Stage can now be hired 7 days of the week between 8.00 am and midnight and can offer full catering together with a licensed bar for all those special events such as your Wedding Reception, Anniversary or Birthday Party. Trust us to take care of all your hire needs.