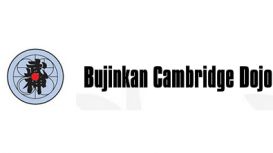 Welcome to the website of the Bujinkan Cambridge Martial Arts Dojo. We are based in Cambridge, UK and study and teach the martial art of Bujinkan Budo Taijutsu, also known as Ninjutsu and Ninpo

tai-jutsu. Bujinkan Ninjusu has evolved and developed through the centuries laying down not just fundamental movements but also universal philosophies.
Just Karate offers family friendly Shotokan karate classes for children 5+ to adults. We have classes running across Cambridgeshire. Our founder and Chief Instructor is also the author of several

martial arts books including The Shotokan Karate Bible and was awarded Cambridgeshire Coach of the Year.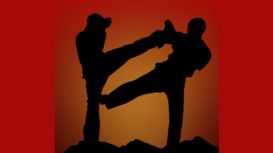 Sifu Kwok Cheung originally set up this Association in Year 1991. The Association was then called United Eastern Combat with an idea to focus on martial art excellence. The name itself was to remind

us to be open-minded and to always welcome ideas from other martial art friends. However Sifu Kwok's passion and loyalty towards Wing Chun proved too strong.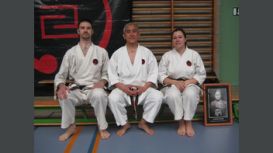 Goju Ryu is a traditional style of karate that incorporates close quarters self defence partner drills alongside cardio work outs, stretching and strength conditioning. The purpose of the club is to

share this martial art with the people of Cambridge and the surrounding areas. Run by husband and wife instructors Martin and Louise Stockley, the classes provide a chance for you to improve your general fitness and stamina while learning a traditional martial art.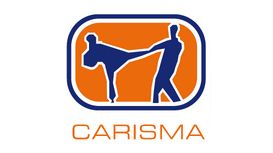 Please notice: you must join the beginners' course just if you are a total beginner. Any previous experience in striking martial arts (kickboxing, muai thai, karate, tae kwon do, kung fu, etc.) is

appreciated and it will allow you to join without going through the beginners' course. Please get in touch with us if in doubt. If you'd like to check our prices please look at this page. Please notice that Kelsey Kerridge charges a day entry to every non member entering their premises.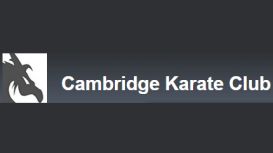 At Cambridge Karate Club, we practise Shotokan Karate offering training to students of all ages and abilities. We are a fairly social bunch, and usually manage to do a few things together throughout

the year. We are part of the Shotokan Karate Association and there are 4 gradings per year, along with an open day and some additional events for more advanced students.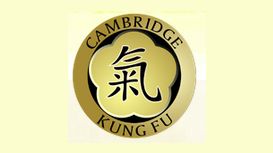 Cambridge Kung Fu exists to enhance the lives of our students through martial arts and mindful movement practice. Our mission is to assist every student in discovering ways in which to lead a happier

and healthier life. Discover more about our Mission Statement, Vision and Values on our 'About Us' page. We offer a number of martial arts classes throughout the week, in and around Cambridge, for Kids, Youth and Adults.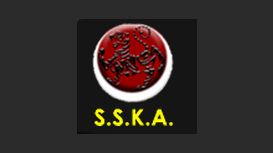 Due to issues with not been able to have the same night every week at the Thriplow venue it has been decided to stop running the Thriplow Club until further notice. All students are more than welcome

to come to the Stapleford Club on a Monday night. The November Charity Martial Arts & Self-Defence Seminar was a success with everyone enjoying the event. We are happy to have raised over £450 for the spinal cord injuries charity StandingStart.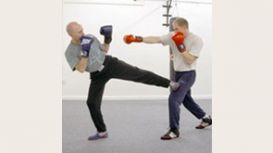 High quality training, with qualified trainers, is essential to good and safe progression. Our instructors are carefully selected, and encouraged to continue their own development in martial arts.

CAMA instructors, who are responsible for running any training sessions, are required to hold a First Aid certificate and be CRB checked.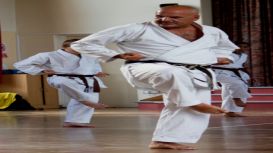 We are a Shotokan Karate Academy with a heavy influence from Shito Ryu Karate and Yamani Ryu Kobudo. Our instructors are Steven Adams, Karina Adams and Michael Adams. Our chief instructor is Linden

Huckle 4th Dan and our Master Instructor is Shihan Akio Minakami 8th dan, please take a look around and we hope you enjoy your visit.