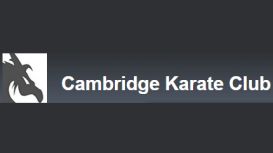 At Cambridge Karate Club, we practise Shotokan Karate offering training to students of all ages and abilities. We are a fairly social bunch, and usually manage to do a few things together throughout the year. We are part of the Shotokan Karate Association and there are 4 gradings per year, along with an open day and some additional events for more advanced students.
Shotokan is the style of karate which comes from the school of Sensei Gichin Funakoshi, who brought it from Okinawa to Japan in 1922.
Sensei Claire will be attempting to run 100km from London to Brighton on 23/24 May, raising money for the Alzheimers Association. We will be helping her to raise money by holding sponsored karate sessions of 500 kicks and punches during the week of 1-6 June. Please see your sensei for sponsorship forms.
---
Reviews and Ratings
We do not have any reviews about Cambridge Karate Club available right now.