The club is run by Chief Instructor Steven Beresford 4th Dan and is assisted by Sensei Carl Shovlin 1st Dan and Sensei Lee Haywood 1st Dan. We teach traditional Shotokan Karate but with elements from

other martial arts while we still respect, understand and use the underlying traditional Karate techniques. Our grading syllabus has been developed with the vision of challenging and developing all students on their Karate journey.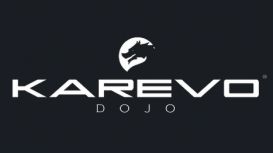 The Karevo Fitness Studio is equipped with commercial fitness equipment including Spin Bikes, Stairmaster Machine, Natural Runner, full range of Kettle Bells, Power Clubs, Kegs, Battling Rope, Hex

Dumbbells, Concept 2 Rowing Machine, Oxford 2 Rowing Machine, Powertech Leverage System Machine, Nautilus Multigym, Strength'N'Strike Bags. Please note the Fitness Studio is only available to Karevo members attending regular classes, private tuition & also parents of child/teen members.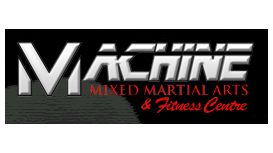 Machine MMA & Fitness Centre is owned and run by people who know what it takes to run a modern gym. Come and join us and see why everybody is talking about Machine MMA & Fitness Centre. Machine MMA &

Fitness Centre is not just a martial arts centre. We are experts in fitness and weight loss. We also pride ourselves on our family and friendly atmosphere.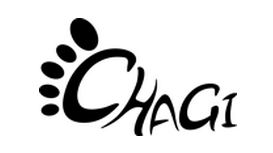 We are a shop dedicated to the wonderful art of Taekwondo. You will find we offer the leading brands in Taekwondo suits and sparring equipment. We offer products for the beginner, established fighter

or the general enthusiast. Our aim is to bring you a wide choice from the market and not just a few selected products. This enables you to sample what this martial art has to offer and personalise yourself with what you want.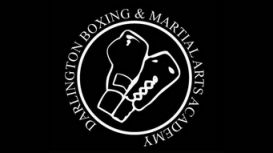 Darlington Boxing and Martial Arts Academy is in the North East of England in Darlington, County Durham. We opened in 1996 and we have been running successfully ever since, keeping people fit and also

producing fighters in Thai boxing, Professional Boxing and Amateur Boxing. With over 30 years experience and friendly, knowledgeable trainers including 2 previous World Champions, you won't be disappointed!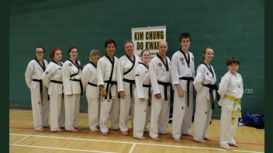 PalJungDo created by The World Mudo Academy based on the principles of oriental philosophy and oriental medicine. The oriental medicine uses breathing methods to strengthen the internal organs so,

guarding against illness. It's the principle of trying to live via the laws of nature. The laws of nature are the foundation of life. The root of all living things. Therefore we must try to follow its path hence, it is sometimes described as the path or the way.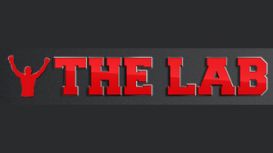 Our MMA Fitness class enables people to train as a UFC fighter without getting punched or kicked! The workouts are designed to increase strength, power, endurance and injury resistance, using

functional exercises. These workouts transfer over to other sports, as well as being fit enough to play with your kids. We train to perform, the beach body is just another result of this.