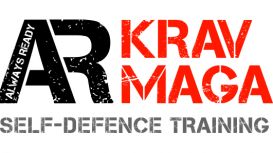 AR Krav Maga Self-defence Training: We are an Award-winning club with a great bunch of students. We offer Adult Mixed ability classes, Women Only, Kids and Teens, Beginner Foundation Courses, Trial

classes and Personal Training and we are very beginner friendly! Join Us!
The South Eastern School of Martial Arts (SESMA) offers a wide range of classes in Karate, Taekwondo, Kickboxing and Kungfu, whether you are looking to start yourself or for a child. We offer

pay-as-u-train on our beginners & fitness classes, this allows you to try the classes to be 100% sure that you are happy before becoming a member. SESMA believes in quality, so SESMA has its own specialised Martial Arts Studio in Norwich and uses a professionally run Leisure Centre in Newmarket.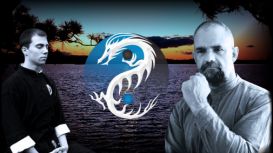 The Norwich Kung Fu Academy provides unique Kung Fu classes in Norwich, Norfolk for children and adults. Tao Te Kung Fu lessons incorporate ancient Chinese Martial Arts' principles with modern

teaching methods for those who wish to practice in a way that is focused on personal development rather than competing in tournaments. As well as exercising to develop speed, strength and flexibility, students learn the philosophy and mental discipline unique to the style.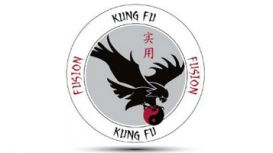 Fusion Kung Fu is brought to you by Ben Jewiss & Keith Ratcliffe, who together offer you a wealth of martial arts experience amounting to over 25 years combined. Apart from being good friends, Keith &

Ben were training partners while on the journey to obtaining their black belts in the art of Kung Fu and this friendship and experience will benefit you in your training.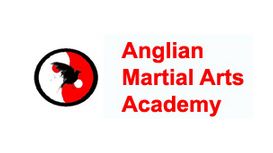 We started the Aem Hai School in 2005, and have been going from strength to strength since that time with over 200 students learning; Shotokan Karate, Ju jitsu, Kickboxing and Batto Jitsu. Ethos: Each

child has the ability to achieve irrespective of the child's creed, culture, disability. Within my martial arts school of karate I have helped my students understand diversity, tolerance, understanding and compassion and I have built upon this. There is a zero tolerance to bullying.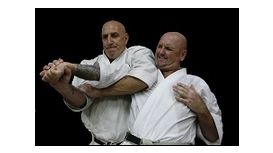 The Jundokan UK was established in 1985 with the express permission of Grandmaster Eiichi Miyazato and in 1997 he appointed Sensei Bob Honiball as Shibucho for the UK. Since 1985, Sensei Bob and

Sensei Tony Green have travelled over to Okinawa along with sensei Eric form 2006 on a regular basis to receive training by Okinawan Masters of the Jundokan Dojo.
Train with instructors with over 40 year's experience, who train and teach for the love of karate, and take no payment. We are a non-profit making club aiming to keep the cost of karate training in

Norwich as low as possible, but also providing the highest standard of tuition. All instructors and volunteers are approved by the National Governing body and CRB checked. Shotokan Karate is a very popular Japanese martial art practiced worldwide.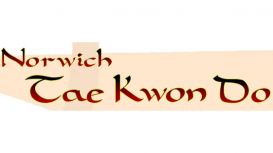 Tae Kwon Do is a Korean Martial Art of self defence for men, women, and children of all ages and abilities. Our Martial Arts classes in Tae Kwon Do are specifically aimed at personal development, self

defence, health and fitness. You will be taught kicking, hand strikes, self defence, break falls, stretching, breaking, patterns and free sparring.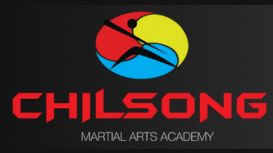 Welcome to the website for the Chilsong Academy in Norwich, Norfolk. We also have a few locations around Norfolk for those who live further afield. We offer comprehensive martial arts training

programmes for all ages, ranging from 4 years up. Contact us to book a free introductory class today.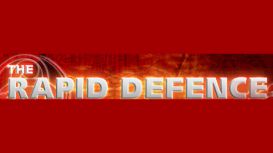 The Rapid Defence Martial Arts Academy Norwich was founded in 2004 by Master Instructor Talib Fehlhaber, who has been involved in the martial arts for over 30 years and has been teaching martial arts

and self-defence skills since 1993. We take great pride in the fact that what we have on offer is without equal in this area. The training ranges from traditional Kung Fu and self-defence training to weapons, usually sticks and knifes, to grappling and ground fighting.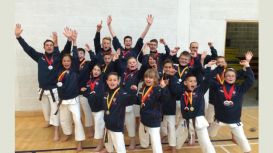 Supported and guided by our team of qualified professional instructors, we work to provide a safe environment for our students to grow and achieve their full potential in karate-do. Most classes are

headed by a professional karate instructor (Sensei), many of which are either current or former National and International Champions. We recognise the importance of having a goal and with our syllabus and examination programme, you will be able to go all the way to your black belt.
We currently run two Martial Art Classes in Norwich each week, one in King Street and the other in Trouse. Our approach to teaching Martial Arts differs from most other Martial Arts Systems in that we

concentrate entirely on practical self-preservation skills for real life-threatening situations. The Direct Combat & Defence System we teach in Norwich is derived from 'tried & tested' techniques taken from selected Martial Arts' styles.
Established school for 30 years Pay as you go basis no direct debits £7 adults £5 children.. private tution7 days a week .. Full time gym.. kick boxing and fitness also private lessons.. weapons

defence specialists.
KAPAP is a modern no nonsense close quarter combat system developed by the Israeli Special Police Unit 'Yaman'. Specialist self defence classes and self defence courses for men and women who want to

learn a fast, effective self defence in keeping with UK law.