KAPAP is a modern no nonsense close quarter combat system developed by the Israeli Special Police Unit 'Yaman'. It covers all aspects/threats of modern day self defence which includes: Street grappling, knife self defence, firearms defence and handling, multiple attackers and stick fighting. Classes are open to students over 16 years. Viking KAPAP teaches both military and civilian students
Viking KAPAP (Previousy KAPAP Great Yarmouth) is a certified club under the banner of the Avi Nardia Academy and KAPAP UK. The club has benign operation since 2012 and is lead by Brett Mackenzie who is a level 2 instructor.

Services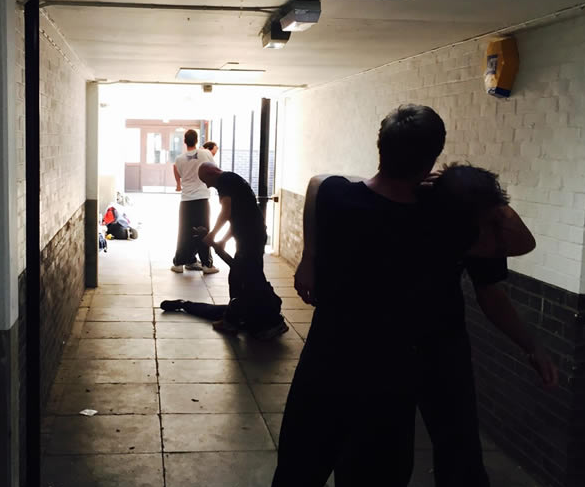 We run regular KAPAP Krav Maga self defence courses and classes in Norwich and Great Yarmouth.
KAPAP/Krav Maga self defence classes in Norwich & Great Yarmouth: Classes are open to beginners and advanced students over the age of 16.
Basic self defence courses: This is a basic one day self defence course, covering the law and your right to defend yourself and plenty of practical self defence drills.
Basic firearms self defence course: An introduction course to firearms self defence, covering basic handling skills and disarming drills.
Trauma first aid: We are in the process of developing our own accredited first aid as the main stream first aid packages do not cover all our requirements.
Reviews and Ratings
Michaela, Norwich, Norfolk
I had cancer 3 years ago and was lucky it was caught early. I am 48 year old lady, with 4 children and five grandchildren. I started KAPAP in Norwich with Brett Mackenzie in January. It's great fun, getting fitter, lighter and tougher. Recommend to all Nanny's.
Very informative and enjoyable session! Thank you Brett for putting it on at such a practical venue in Norwich!
Louise, Great Yarmouth, Norfolk
This class is friendly, practical and challenging. Every week varies and we build on our skills. We are taught to avoid danger as well as confront it. I would 100% recommend this class.