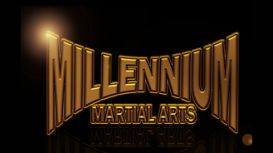 Millennium Martial Arts is the only martial arts training facility of its kind in the area. You have already taken the first step by looking at our site, the second step is probably the most difficult

(walking through the door). We have an amazing main training area (170m2) with a full range of wall hung bags, speed balls, floor to ceiling ball and a Boxing Ring. Male and female changing rooms, male and female wc, shower rooms and lockers are available to every student.
The Ashington Shotokan Karate Club venue at the YMCA in Ashington was established in 1988 by Sensei Jill Kelly 6th Dan. The Club Instructors are Sensei Jill F Kelly (6th Dan) and Sensei Trish Bruce

(5th Dan). The senior club Instructor is Sensei Ian Willis (6th Dan) who is the full time Professional Instructor at the Ashington Shotokan Karate Club main dojo. The club was established in 1974.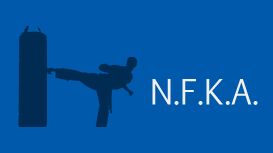 The Northern Free-style Karate Association is one big karate club which, for practical reasons, trains in many different venues. The N.F.K.A. was formed in 1990 and has grown from strength to

strength. We now have a number of schools throughout the North East of Great Britain. Our association is, without doubt, one of the largest martial arts organisations in the North East.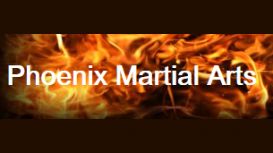 The syllabus follows Bruce Lee's Jeet Kune Do philosophy and consists of material that is integrated from Jun Fan Gung Fu, Kali, Escrima, Thai boxing, Kick boxing, boxing, various Filipino and

grappling arts. We cover all ranges of fighting, including weapons.