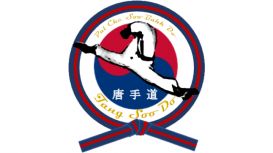 Tang Soo Do is a traditional Korean martial art focused on self-defence. Providing a total body workout benefiting increased mobility, strength, power, flexibility, stability, coordination,

cardiovascular health, mental concentration, reflexes, self-confidence, aiding weight loss and stress relief. Whether you are an expert or just a beginner you are welcome to come and join us at our club.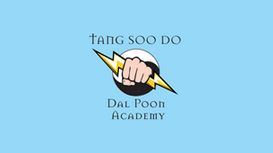 The Bedfordshire Dal Poon Tang Soo Do Academy is part of the European Tang Soo Do Federation (ETSDF). The ETSDF teaches one of the oldest martial arts. Tang Soo Do is a traditional Korean martial art

based on the ancient Korean kicking style of Tae Kyun, and the soft, flowing movements from the Chinese Martial Arts systems. Whilst Tang Soo Do has the rituals and discipline of a traditional martial art it equips every student with effective modern self defense knowledge, techniques and capabilities.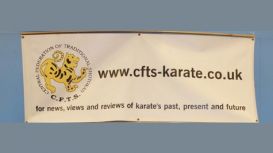 The CFTS has been teaching students of all ages Shotokan Karate since its inception in 1994 and has clubs all over the Milton Keynes and Bedford areas. Social Media sites - Links to your favourite

social media sites - Please recommend this site! Inside CFTS - Some extra links to important CFTS information like the geanology trees etc.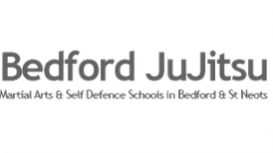 Bedford Jujitsu is part of the British Ju Jitsu Association (BJJA), running self defence and martial arts classes 3 times per week in Bedford and St Neots. Still not sure? Don't forget to check out

our Bedford Jujitsu Facebook page to keep up to date with the latest goings on at the club.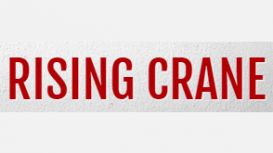 The Rising Crane Centre is Bedford's longest running fully equipped, full time Martial arts academy. Our commitment is to provide the highest standards of tuition within a friendly, comfortable club

atmosphere. Our Fighting Fit classes are designed to get you into the best possible shape by teaching mixed martial arts movements hitting bags and using cutting edge conditioning methods, without sparring or partner contact.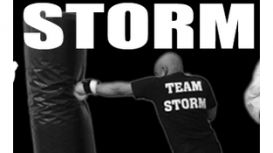 Storm Martial Arts is a modern and dynamic martial arts school which teaches a mixture of traditional Korean Tang Soo Do, freestyle Kickboxing and fitness classes in the Bedford area. Our unique

combination of traditional martial arts and modern day fighting techniques results in an effective self defence system which also provides an excellent way to improve both physical and mental fitness and increase self confidence. Look here for other benefits of training with us.
The martial art of 'Qi Kwan Do' teaches self defence to children and adults alike. Here you will find information about our schools, style of martial art, our friendly staff and the various self

defence programmes we have developed to ensure that Qi Kwan Do can be enjoyed everyone.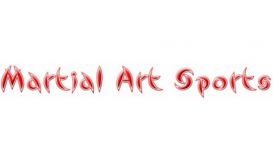 I am a qualified International Instructor and examiner and obtained my V degree black belt in March 2009. I have also had an enhanced CRB check. I started the Shefford Taekwon-Do School in 2003 and

the club has gone from strength to strength with now just under 40 students.