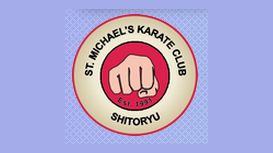 St. Michael's Karate Club is a non-political, non-profit making, fully insured family friendly martial arts club offering instruction and training in the Shitoryu/Shukokai style of karate. Established

in 1991 in Salisbury, England we have enjoyed training and teaching karate for twenty-four years. We do not operate as a franchise. We are an individual club and operate on a voluntary basis but this does not mean we are not professional in our teaching or outlook.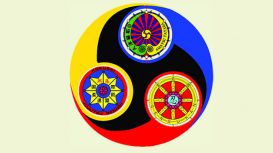 The art of the Ninja, the legendary shadow warriors of Japan, is the primary focus of the International Genbukan Ninpo Bugei organization headed by Grandmaster Shoto Tanemura Sensei of Matsubishi

Japan. In the interests of maintaining the integrity of the ancient Ninja tradition, Grandmaster Tanemura Shoto Sensei founded the Genbukan in November of 1984. The Genbukan is dedicated to the factual portrayal and teaching of the Ninja arts in the traditional Japanese manner. Classes are held every Wednesday from 7:30pm to 9:30pm for adults aged 17 years and older.
---
Show businesses near Salisbury