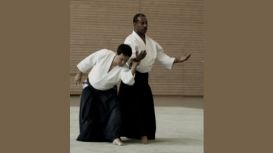 Portsmouth Aikikai is a not-for-profit Aikido dojo that aims to promote the principles of Aikido passed on by the Founder. We practice the mainstream style of Aikido, Aikikai, following the teachings of Morihei Ueshiba, O' Sensei, and promoted by his son, grandson and many of O' Sensei's top students.
Aikido is a powerful and dynamic self-defensive and non-competitive Japanese martial art. Its techniques aim to blend with the attacker's energy and use it to control or throw them. The practice of Aikido not only provides you with a rich repertoire of effective self-defense techniques and physical training, but also offers you a path for mental and spiritual development.
The dojo is a member of the Sansuikai International, led by Yoshimitsu Yamada Sensei, 8th Dan Aikikai. We are also members of the British Aikido Board (BAB), which is the Governing Body for Aikido in the United Kingdom. Our instructor holds a BAB coach qualification CL1.
---
Reviews and Ratings
We do not have any reviews about Portsmouth Aikikai available right now.