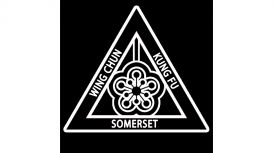 premium

(10)

07975 617610
Somerset Wing Chun Kung Fu has been operating classes in Weston super Mare and Somerset since 1992. From day one you will learn simple, direct, effective physical responses and strategies to provide

you with a sensible self-defence that helps you protect your physical and mental well-being. Irrespective of Size, Age or Gender you will improve your Confidence, Core Strength, Mind-set, Attitude, Body Mechanics, and Skill level to be able to operate effectively in pressure situations.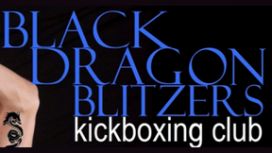 The Bristol Black Dragon Kickboxing Club was founded in 1998 by Rita Ogden and offers a full range of disciplines including semi contact, light continuous, full contact, sparring weapons and creative

forms to music, traditional kata and street self defence. Rita started her club with the help and guidance of Master Richard Hopkins, who is founder and president of World United Martial Arts Federation.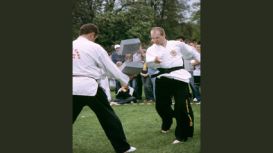 We are a local, friendly Chinese Boxing club and meet in Thornbury South Gloucestershire (just north of Bristol) and Cardiff to teach the progressive and structured martial art of Wu Shu Kwan. Wu Shu

Kwan is probably the largest authentic Chinese Boxing organisation in the world. Chinese boxing, commonly known in the west as practical Kung Fu, is the oldest name used by Westerners to describe the systematic and effective Chinese art of self-defence. Chinese Boxing is a traditional martial art.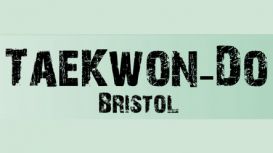 We teach TaeKwon-Do; a Korean martial art and self-defence/fitness system which can loosely be described as a cross between Karate and Kickboxing. We train 6 nights of the week at three locations

around Bristol (Bradley Stoke, Southville/Bedminster and Whitchurch/Hengrove). We are part of the Tae Kwon-Do Association of Great Britain (T.A.G.B.), the largest Tae Kwon-Do association in the UK.
Taekwondo translates to 'The Art of the Foot & Hand'. It is a Korean Martial Art which although having roots in the ancient Orient, was developed to its present form in the middle of this century.

Karl James, 5th Dan, runs taekwondo schools in Croydon, Crawley and East Grinstead in the south of England. Karl began his training in taekwondo 31 years ago and has been instructing for 15 years.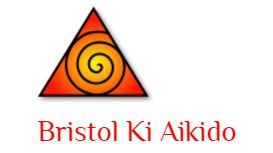 Founded in 1982 by Wasyl Kolesnikov the K.S.M.B.D.A or Kolesnikov's School of Mind and Body Development with Aikido aims to study mind and body coordination through the study of energy both static and

in motion. The martial arts roots of Aikido provide a useful framework for this study, but through our Ki Society connections we also study the use of energy for healing purposes. We focus on the Ki as it is at the heart of Aikido.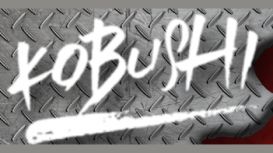 We hope that this site will give you the opportunity to keep up to date with our club and its activities. In brief, you should know the following about us; this judo club has been in existence in the

South Gloucestershire area for a number of years. This club is affiliated to the British Judo Council and is a member of the Avon Area. We have been responsible for providing instruction in judo at all levels, and pride ourselves on being a friendly and local club that is open to everyone.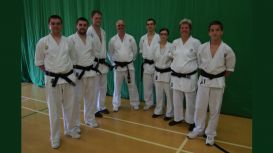 Shouri Shotoryu Karate can trace it's roots back to Gichin Funakoshi ( the founder of modern day Karate ) and maintains it's links with those early methods. The style emphasises the development of the

mind through body, the ultimate goal being to train the mind and body to work as one. Shouri Shotoryu Karate is not a competitive style.
Young or old, male or female, Taekwon-Do can give you discipline, respect, and self-confidence. And it's not just for those who are already super-fit athletes! If you have the strength to move and the

desire to learn, then you can benefit from what Taekwon-Do can deliver. At PUMA we believe that Taekwon-Do is about so much more than competitions, trophies and "victory". That's why you'll be welcome here whatever your age, gender, or physical ability.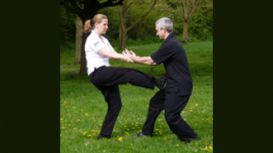 Our club suits those of 14+ years who want to learn a martial art in a calm, aggression-free atmosphere. We follow karate etiquette, but are more relaxed than some traditional schools. We understand

and respect the commitment shown by practitioners, and never pressure anyone to put practice ahead of family or work. Most of our students study both martial arts as complementary disciplines, but both are strong in their own way and can be practiced separately.