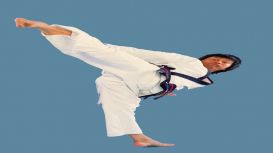 Tang Sou Dao is a Chinese martial art which teaches practical self defence. We focus on footwork and evasion, blocks, and hand and leg techniques. Learning Tang Sou Dao can give you immense benefits

in terms of both physical and mental self-development. You will improve your flexibility, strength, stamina and fitness. Our school is based on a philosophy which teaches discipline and respect for others. Training regularly can also improve your concentration, focus and confidence; skills that can ultimately help you in all areas of your life.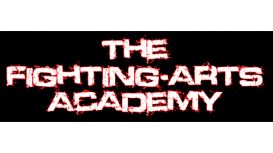 At The Fighting Arts Academy, we understand that not everyone is training for a professional MMA bout. But just because you may not want to step into the cage and fight like an Ultimate Fighter, it

doesn't mean you can't train like one! The Fighting Arts Academy is a mixed-martial arts club for everyone. Learn martial-arts used in the World of MMA and Cage-Fighting including, San Shou (Chinese Kick-boxing), Brazilian Jiu-Jitsu and Judo.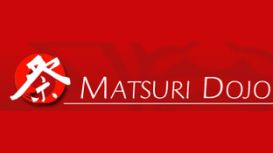 We have been teaching traditional Karate since 1992 and we pride ourselves in having a truly in depth knowledge of both the martial arts and modern teaching methods. The teachers at the school are

fully qualified and all of our black belts are registered with the Okinawa Karatedo Shorinryu Ryukyukan Karate Kobudo Federation, Okinawa, Japan.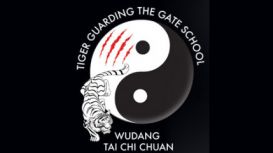 Wudang Tai Chi Chuan is a martial art based system, which originated in China. We train the 5 main components of Tai chi chuan Hand Form, Self-defence, Push Hands, Weapons Training, Nei Gung. Albert

has over 25yrs of martial arts experience and has been training in Tai Chi For over 17yrs. He has competed many times in both British and international competitions and won Gold Medals in Hand Form Pushing Hands and Weapon Forms.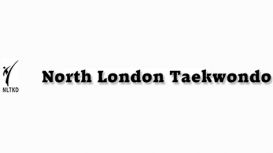 North London Taekwondo (NLTKD) has operated in the north of London since the early 1980's and founded by Mr Williamson-Taylor. The original NLTKD was a founder member of the Taekwondo Association of

Great Britian (TAGB) and later a founder member of the Global taekwondo International (GTI). It has produced some of the best martial arts students particularly in the art of sparring in the country.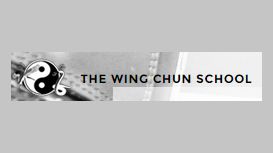 The Wing Chun School Kung Fu, for the purpose of Self Defence and Health & Vitality, based on the Yip Man Wing Chun Kung Fu system through the lineage direct from Grand Master Ip Ching. We have Wing

Chun schools covering East, West, North, South, Central and Greater London, Essex, Hertfordshire and Norway. All classes & private lessons are supervised by qualified Instructors with years of experience.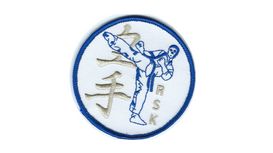 Established in 1976 with nearly 40 years of experience. The Roding Karate club is a well-known family local business. We pride ourselves on providing the best training for our students. We teach

children from 4 years upwards, right up to adults. We also offer family discounts. With our invaluable experience martial arts, we are able to offer a wide array of training sessions. Want to find out more about the classes that we provide? Please don't hesitate to get in touch with Roading Korate Club today.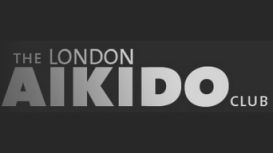 AIKIDO is a traditional Japanese budo, ie a martial art concerned not only with practical technique, but also with the positive effect that the unity of mind, body and spirit attained through training

can have on daily life. The goal of our Aikido is self-development. There are no competitions, and strong emphasis is placed on helping each other in every way. Aikido is for everyone. We have members aged between 5 and 80. All are welcome.
Teaching full-contact K1 style kicking boxing since 1976, we are a real gym for real people. If you have had enough of commercial gyms with their lightweight training and expensive contracts, then you

have come to the right place. Training is fun but hard work with a focus on competition and conditioning. We teach both K1 Style kickboxing and Striking for MMA. Alongside KO MMA we also teach all MMA ground work techniques and Brazilian Jiu Jitsu with our top MMA and BJJ coaches from KO MMA.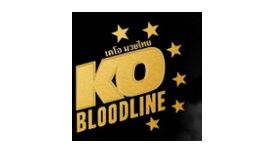 Don't forget! - This Saturday June 6th all classes are cancelled as the gym is hosting an Interclub. Timetable is back to usual from Sunday. Everyone is welcome to come down to support the fighters!

KO-Bloodline will once again open the gym doors to host New Blood- Interclub. The day will be dedicated to showcasing up-and-coming talent as future Muay-thai champions enter the world of competitive fighting. Interclubs are a great way to get a taste of.