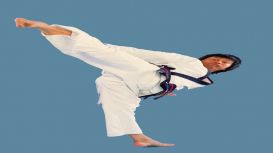 FEATURED

(3)

07989 445339
Tang Sou Dao is a Chinese martial art which teaches practical self defence. We focus on footwork and evasion, blocks, and hand and leg techniques. Learning Tang Sou Dao can give you immense benefits

in terms of both physical and mental self-development. You will improve your flexibility, strength, stamina and fitness. Our school is based on a philosophy which teaches discipline and respect for others. Training regularly can also improve your concentration, focus and confidence; skills that can ultimately help you in all areas of your life.
Self Defence For Women:These run from time to time and a course of lessons can be arranged for small groups by request.
Trained at Epsom Tang sou Dao with my son Seb for about 6 years, great martial art, top sifu in Master Adam Goward, made lots of friends and learned a lot about myself and self-defence, still consider myself part of the family of Tang sou Dao.
My whole family have trained in Tang Sou and I am a 2nd Daun looking to go onto 3rd Daun. My children are confident and very well adjusted and they now thank me for this fantastic education that has taught them that if you persist you will succeed and they both have in their chosen fields of work.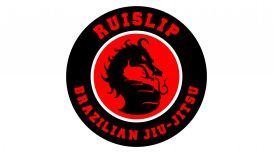 Ruislip BJJ (Brazilian Jiu-Jitsu) is perfect for beginners, we operate a friendly environment, catering to those looking to have fun, increase fitness and learn self-defense. Easily reachable from

Harrow, Ruislip and Northolt.
We're a family friendly Karate club that welcomes people of all ages and experiences, everyone in the family can take part. The sole purpose of our Karate club in Harrow is to help the art of Karate

to grow and flourish. The Karate club is thought by Karan Bahal, who has been practicing Karate for more than 20 years. There are many reasons to do Karate and regardless of the reason the benefits are boundless.
Aikido is a reletively new Japanese Martial Art. It has it's roots in Ju-jitsu so it has some similarites with Judo without all the hip throws. It's a defensive system so there's no emphasis on

punching and kicking and because it relies on being in the right place at the right time, can be taught to almost anyone. Physical size and power for example are much less important than being nimble.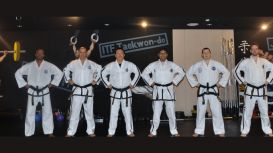 Kingsbury and Kenton Taekwondo teaches the traditional ITF style Taekwondo introduced by General Choi Hong-hi in the 1950s. Its senior instructors Keiron Henderson and Dipesh Mistri have trained in

Korea and with past students of General Choi. KKT's Brunel University affiliate is run by Dr Daniel Morris. Our clubs aim to instil confidence in students through the teaching of Taekwondo with its range of proven and effective self defence techniques.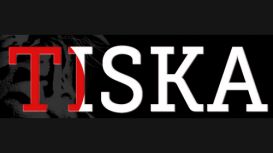 Gursharan Sahota was born in 1960 in Kenya, East Africa, but has lived in Bedford, England, since he was 12. He took up Karate at the age of 14 and was awarded Black Belt 1st Dan (Shodan) four years

later. Now a 7th Dan, Gursharan has competed in a multitude of Kata and Kumite events, many at national level.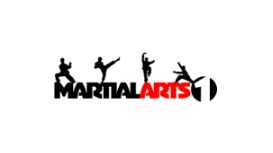 Martial Arts One is a true martial arts company - we aim to offer something fresher, more exciting and individual than the other martial arts companies out there, for those that enjoy life, train hard

and want to live a little. Our goal is to provide you with a great range of martial arts gear to help you get the most out of your sport - so that you can play hard, look good and have fun. We are martial artists!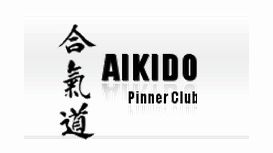 Aikido is a Japanese Martial Art, very different from disciplines such as Karate, Kick Boxing, Taekwondo, Hapkido, Kung Fu, Mixed Martial Arts, Muay Thai, Kempo and Krav Maga where there is emphasis

on kicking, punching or wrestling. It contains elements of Jiu-Jitsu, Judo, Ninjutsu and other budo. Don't expect to spend hours kicking bags or learning boring Kata's. Instead you will practice a variety of differing attacks and defences during a typical evenings training.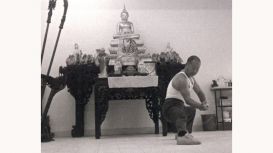 Welcome to one of the largest and most respected Shaolin Kung Fu schools in the world. Our style of martial art originates from the Shaolin temples in both northern and southern China, and is now

taught at centres around the world. We employ traditional training methods which have been used for centuries to teach kung fu to Shaolin monks, alongside more modern methods to help our students learn self-defence techniques and improve their fitness.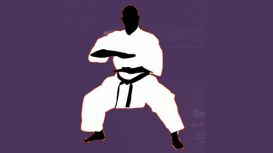 Phoenix Karate School is dedicated to cultivating the individual excellence of each of its students. Herein the students learn skills and values necessary to develop their personal best, so that they

will approach life with courage, confidence, and the will to prevail.