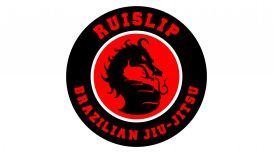 Ruislip BJJ (Brazilian Jiu-Jitsu) is perfect for beginners, we operate a friendly environment, catering to those looking to have fun, increase fitness and learn self-defense. Easily reachable from

Harrow, Ruislip and Northolt.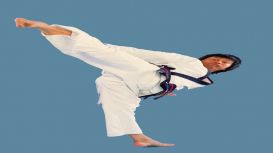 Tang Sou Dao is a Chinese martial art which teaches practical self defence. We focus on footwork and evasion, blocks, and hand and leg techniques. Learning Tang Sou Dao can give you immense benefits

in terms of both physical and mental self-development. You will improve your flexibility, strength, stamina and fitness. Our school is based on a philosophy which teaches discipline and respect for others. Training regularly can also improve your concentration, focus and confidence; skills that can ultimately help you in all areas of your life.
The Tang way of TaeKwonDo is based on Master Eldon's famous power kicking style. With over fourty years of experience in the arts Master Eldon 7th Dan w.t.f and former European champion would like you

to join our School. The school is run by Master Eldon, his wife Sue and their two sons Richard and Martin, who have been training for twenty years. We have a team of 25 black belts that help with the smooth running of the school. Students train at Tang Academy for many different reasons.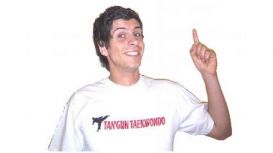 All Children between the ages of 3 and 5 are welcome to come to our very popular classes. These classes are already in high demand so children will be placed on a first come first served basis. If the

classes are full your child (or Tiger) will be placed onto a waiting list and you will be informed before the new classes begin that your child will be expected to start.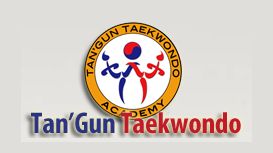 Tan'Gun Taekwondo is now a well established Academy throughout Greenwich & Bexley. We have a large membership of white belts to black belts aged from 3 to 60, and we welcome everyone of any age. We

have an open door policy and encourage children and women, beginners and advanced students of all ages, abilities and backgrounds. We are well connected with Livingwell Taekwondo owned by our Patron Instructor, Master Derek Sumner 6th Dan.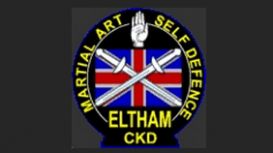 You too can enjoy all the benefits of being fitter and have the knowledge to defend yourself and your love one's when needed. Eltham CKD is great for improving your cardiovascular, skeletal and

muscles. The 'natural' movements we use in our techniques ensure no harm will come to you, unlike so many traditional martial arts!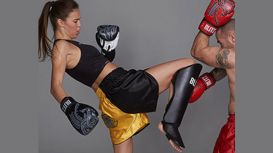 Sport has always been an integral part of my life, especially martial arts. At a young age it gave me the opportunity to keep myself occupied and stay fit. It provided me with respect, confidence and

the will to succeed. So much so, I still take time out to practice and teach the invaluable lessons I have learnt, to my students and to my children, who have also been brought up in the martial arts. At Blitz we take a deep interest in the martial arts you practice.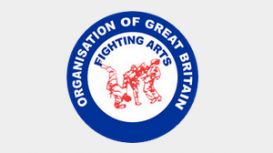 Why not try The Browne Budo Ryu Kempo Jujitsu Close Quarter Combat system, a mixed martial art that contains kicking punching throwing locking and ground fighting. You will find it practical,

realistic and effective. An awesome mix of three of the world's most effective self defence systems (Kempo, Ju-jitsu and Escrima) there are no competitions or sporting applications as it is a martial art.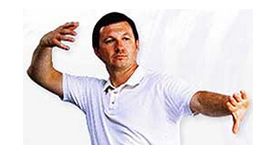 John Hine is a veteran Tai Chi teacher who has been training for most of his life in Tai Chi and the martial arts He runs one of the longest established and successful chains of Tai Chi classes in the

UK. A founder member of the Tai Chi Union for Great Britain (TCUGB) and an Honorary President and Advanced Instructor, he has served on the TCUGB technical committee. Sifu John Hine spent much of his life studying under Buddhist and Taoist teachers.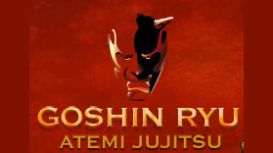 Your current Ju jitsu grade will be assessed and training will be assimilated to the same grade in our system. Guaranteed to learn new techniques constantly. We will integrate your knowledge so you

are able to use what you have already learned. After another successfull Masterclass the date of the fourth in the series will announced soon to be held at The Dojo Sidcup. Keep checking for dates.