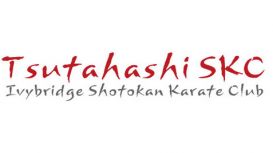 As with many martial arts, a belt system is used in KUGB Shotokan Karate to show the progress and proficiency of students. Belts are earned through their proven dedication to training in combination

with an examination (grading). Students progress from Novice through the coloured Kyu grades (9th to 1st Kyu) to Black Belt (1st Dan). Learning Karate is unlimited and 1st Dan Black Belt is only the first in a series of Black Belt grades.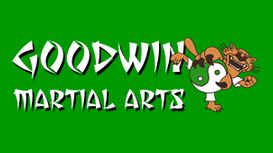 Our schools welcome individuals and family members of all ages and abilities. Young or old, male or female, Goodwin Martial Arts can give you discipline, respect, and self-confidence. And it's not

just for those who are already super-fit athletes! If you have the strength to move and the desire to learn, then you can benefit from what we can deliver.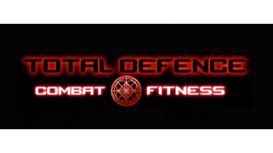 Taking a class from Total Defence in Paignton, is your chance to get into great shape, improve your health, flexibility and fitness whilst at the same time learning a new skill that is current to

today's increasingly volatile environment. We are not a traditional Mixed Martial Art, self defence or Karate club. We are however, a practical and devastating self-protection system that is tailored to you, no matter what your age, previous experience or fitness level.
TAGB classes have been running in Torbay since the early 1980's. Classes are instructed by Andy Saunders, 2nd Dan who has over 10 years Tae Kwon-Do experience. During this time Andy has trained

students through their grades with many attaining Black Belt status. Some of these students have gone on to become Instructors and assistant instructors, enabling quality teaching to a high standard.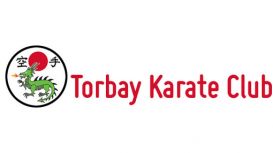 Established in 1969, Torbay Karate Club in Paignton is one of the oldest Shotokan Karate clubs in the UK. Its founder and Chairman Bob Davies has run the club for over 40 years and, with Chief

Instructor Ray Alsop and other resident & visiting black belts, it offers a wealth of experience and tuition from some of the highest graded instructors in the south of England.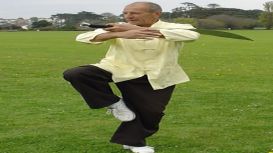 The Wuji Taiji Academy is run by and was formed by Colin Stevens, who has trained on a regular basis with Malaysian Chinese Tai Chi Masters who have a direct lineage to Cheng Man-Ch'ing, the founder

of our style of Tai Chi. Colin Stevens teaches a comprehensive system of self defence, self awareness and self cultivation training.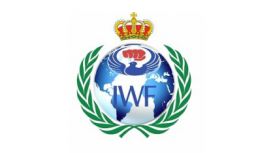 The foundations of the International Wado Federation were created in 1982 and is the only union for all established individual, autonomous, neutral and/or independent Wado Karate Clubs, Schools,

Groups and Associations around the World. The International Wado Federation is a World Governing Body for traditional Wado, Wadoryu, Wadokai karate organisations.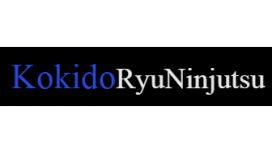 The system will allow each practitioner to acquire unique skill sets, and gain confidence both within themselves and their abilities. Your education at the school is designed to teach the art of

Assassination that forge your abilities and balance the mind with each student developing as an individual towards the path of a Ninjutsu or Shadow Warrior a lone assassin of the Dark Arts.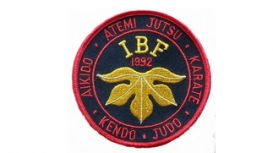 The International Budo Fellowship club is a community club, with instructors and officials giving their services on a voluntary basis. The purpose of the club is to promote the teaching of Aikido and

Self Defense, with additional benefits to members' health and fitness, self confidence and self discipline. The club is open to all and aims to be inclusive.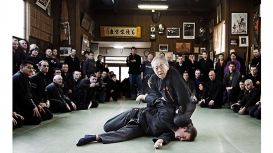 Established in 2006, we are the longest standing and most successful Bujinkan Dojo in the area. What is Bujinkan Budo Taijutsu? The Bujinkan, or "Divine Warrior House" is the Martial Art system bought

to life by Dr Masaaki Hatsumi the current soke of 9 authentic Japanese Ryu. Soke Hatsumi has spent his life both studying and teaching the arts passed down to him from his teacher, Toshitsugu Takamatsu.
---
You have decided to start training and learning martial arts. Now, the next big question is how to make sure you are choosing the right martial arts club in Kingsbridge. Indeed, there is not just one martial arts club in Kingsbridge and the selection could be a challenge. However, remember that not every martial arts club in Kingsbridge will be as good as you want it to be. Therefore, when picking a martial arts club in Kingsbridge, you want to take your time and do a good research in order to ensure you are really choosing the right martial arts club in Kingsbridge for your requirements and preferences. Remember, martial arts is not something you can simply learn by watching a few videos online, no matter how enthusiastic you are. Therefore, you definitely need a reliable and trusted martial arts club in Kingsbridge that will help you explore and learn more about the physical and mental aspects of different types of martial arts. Here are a few points you want to consider when looking for the right martial arts club in Kingsbridge.
Research a Martial Arts Club in Kingsbridge
No matter what type of service you are interested in, you always start with good research. Choosing a martial arts club in Kingsbridge is not an exception. In order to make sure you are picking the right martial arts club in Kingsbridge for you, make sure to narrow down all your options after doing good research. First off, start with narrowing down by your preferred criteria such as area, distance, type of martial arts you want to train. A martial club in Kingsbridge may also offer a free class trial, which is a good opportunity to check how you like this martial arts club in Kingsbridge and do you want to continue visiting it.
Don't Just Pick a Martial Arts Club in Kingsbridge, Choose an Instructor
You won't find a martial arts club in Kingsbridge unless you don't like working with the instructor or teacher. Therefore, when choosing a martial arts club in Kingsbridge, make sure to pay attention to who is going to teach you martial arts and how you like their style of teaching. Your ideal instructor in a martial arts club in Kingsbridge should be someone experienced, someone who knows what they are doing, and someone who has the right approach to all students, no matter their experience level, age, etc.
Choose the Right Location of a Martial Arts Club in Kingsbridge
There is no doubt that when you are choosing a martial arts club in Kingsbridge, you want to choose one that is conveniently located. If the martial arts club in Kingsbridge you are planning to visit is too far from what is convenient for you, the risk of you finding reasons to visit it less often or stop visiting it is quite big. However, if the martial arts club in Kingsbridge is close to your home or your work, you won't have excuses to not go. Choose a martial arts club in Kingsbridge that is close and you will save time.