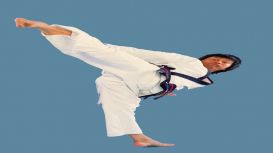 Tang Sou Dao is a Chinese martial art which teaches practical self defence. We focus on footwork and evasion, blocks, and hand and leg techniques. Learning Tang Sou Dao can give you immense benefits

in terms of both physical and mental self-development. You will improve your flexibility, strength, stamina and fitness. Our school is based on a philosophy which teaches discipline and respect for others. Training regularly can also improve your concentration, focus and confidence; skills that can ultimately help you in all areas of your life.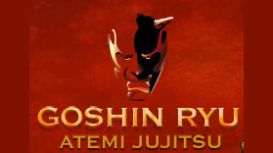 Your current Ju jitsu grade will be assessed and training will be assimilated to the same grade in our system. Guaranteed to learn new techniques constantly. We will integrate your knowledge so you

are able to use what you have already learned. After another successfull Masterclass the date of the fourth in the series will announced soon to be held at The Dojo Sidcup. Keep checking for dates.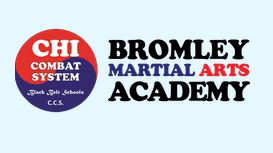 Chi Combat System Bromley is part of the worldwide family of Chi Combat System Martial Arts Schools in London, the South East of England, Geneva (Switzerland), and Saarbrucken (Germany). We offer

classes for adults and children in Bromley, Bickley and Catford.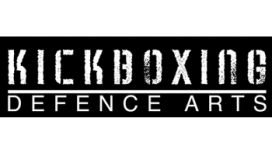 KDA is a progressive, modern martial art that combines kickboxing with elements of other styles and MMA (Mixed Martial Arts) training to give students a diverse, fun and non-threatening learning

experience. The classes are fun and friendly, giving students a relaxed and safe learning environment. Whether you're bored of the gym, want to get healthy and fit, learn new skills, or gain more confidence for self defence. No matter what, you'll have a great time at class and be very welcome.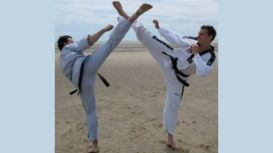 Tae Kwon Do is a spectacular Korean martial art of self defence that focuses on using explosive kicking, striking and blocking techniques. It is practised by millions world wide and is now the most

popular martial art in the UK. Crown Tae Kwon Do Federation are an independent organization dedicated to the highest teaching standards. We are a Committee based club run for our students and our aim is to attain high standards rather than high profits.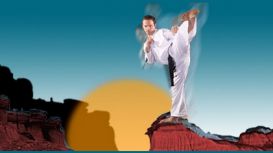 Knights Karate Club was established in 1995 and took over Bromley School of Karate in 1996. We teach Shotokan Karate to children (from 5 years old), adolescents and adults. We also teach Self-Defence

to non-martial artists (from 12 years old). The first class is FREE - so give us a call or email and come along to a class to find out more. We have both male and female instructors, who are fully qualified and insured with CRB full enhanced disclosure.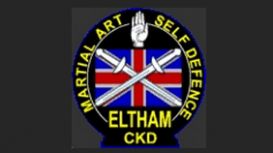 You too can enjoy all the benefits of being fitter and have the knowledge to defend yourself and your love one's when needed. Eltham CKD is great for improving your cardiovascular, skeletal and

muscles. The 'natural' movements we use in our techniques ensure no harm will come to you, unlike so many traditional martial arts!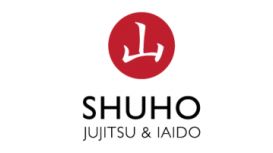 Adult and children beginners are welcome to start anytime in our Jujitsu self-defence classes, and there is nothing to pay for the first month - that's up to 20+ free lessons - so why not give it

a try? Iaido is the traditional art of Japanese swordsmanship practised by Samurai centuries ago. The Iaido classes are suitable for anyone aged 16 years and over, and the first lesson is free.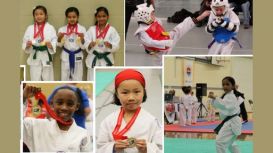 We are members of the official National governing body for Olympic Taekwondo, British Taekwondo and The World Taekwondo Federation. All our instructors (we only use adult Black belt instructors) are

recognised internationally with Kukkiwon certifications. They have all been vetted by the criminal record bureau and have received their enhanced CRB checked, which makes all our instructors deem safe to work with children and the public and are fully insured.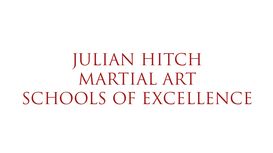 No matter who you are or where you come from, all of us share a desire to improve ourselves - whether it is to build our self-esteem, pump up our fitness or develop a wider spiritual understanding. To

fulfil this desire, many people turn to martial arts, with its captivating mix of discipline, culture and strength.