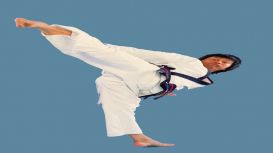 FEATURED

(3)

07989 445339
Tang Sou Dao is a Chinese martial art which teaches practical self defence. We focus on footwork and evasion, blocks, and hand and leg techniques. Learning Tang Sou Dao can give you immense benefits

in terms of both physical and mental self-development. You will improve your flexibility, strength, stamina and fitness. Our school is based on a philosophy which teaches discipline and respect for others. Training regularly can also improve your concentration, focus and confidence; skills that can ultimately help you in all areas of your life.
Self Defence For Women:These run from time to time and a course of lessons can be arranged for small groups by request.
Trained at Epsom Tang sou Dao with my son Seb for about 6 years, great martial art, top sifu in Master Adam Goward, made lots of friends and learned a lot about myself and self-defence, still consider myself part of the family of Tang sou Dao.
My whole family have trained in Tang Sou and I am a 2nd Daun looking to go onto 3rd Daun. My children are confident and very well adjusted and they now thank me for this fantastic education that has taught them that if you persist you will succeed and they both have in their chosen fields of work.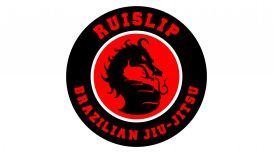 Ruislip BJJ (Brazilian Jiu-Jitsu) is perfect for beginners, we operate a friendly environment, catering to those looking to have fun, increase fitness and learn self-defense. Easily reachable from

Harrow, Ruislip and Northolt.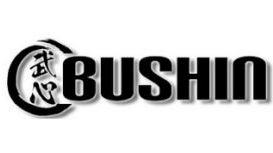 Kickboxing & Self Defence Classes in Westminster, Victoria, Pimlico, Vauxhall Bushin is a friendly inclusive club where anyone who wants to learn Kickboxing & Self Defence, get fit and increase their

confidence can come and train safely in a supportive environment with attentive instructors. Classes are for all levels from beginner to black belt. You don't need to already be fit or flexible or have any previous martial arts experience as we will teach you everything you need to learn. Just bring your normal gym kit and join right in!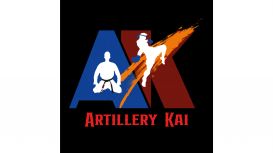 We are a martial art gym that focuses on * Martial arts that are found to be effective in Mixed martial arts such as UFC. * Aims to be a friendly community gym. * Encourage diversity. We would like

this gym to benefit anyone from a young fighter wanting to become a * professional to a parent with a full-time job hoping to get back into fitness.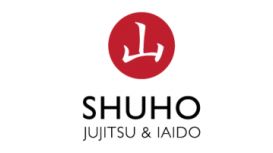 Adult and children beginners are welcome to start anytime in our Jujitsu self-defence classes, and there is nothing to pay for the first month - that's up to 20+ free lessons - so why not give it

a try? Iaido is the traditional art of Japanese swordsmanship practised by Samurai centuries ago. The Iaido classes are suitable for anyone aged 16 years and over, and the first lesson is free.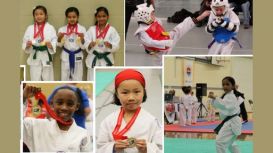 We are members of the official National governing body for Olympic Taekwondo, British Taekwondo and The World Taekwondo Federation. All our instructors (we only use adult Black belt instructors) are

recognised internationally with Kukkiwon certifications. They have all been vetted by the criminal record bureau and have received their enhanced CRB checked, which makes all our instructors deem safe to work with children and the public and are fully insured.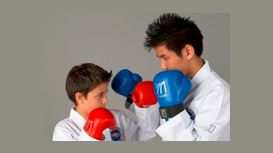 Why learn Taekwon-Do? We live in a world where it sometimes seems that morality takes a back seat, and where physical prowess and fitness is limited to the few. Taekwon-Do empowers those who learn it

properly. They feel better about themselves, about their lives and about the world in which they live. Who can learn Taekwon-do? The beauty of Taekwon-Do is that it can be learnt by anyone, irrespective of age, gender or physical fitness.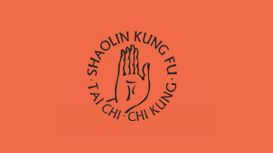 Sung Chuan (鬆拳) is a broad based martial arts system incorporating Shaolin Kung Fu and Chinese kick boxing. The training emphasises the internal aspects of the art and includes Chi Kung breathing

exercises and Tai Chi. Classes are open to adults and children from 16 years and upwards, catering for beginners through to students with previous experience of martial arts.
Settle in, grab a cup of coffee/green tea and kick back for a few moments while we recap all the great things that have happened at The Temple this month. Commando Temple's Strength Fest! We kicked

off the month with a Bank Holiday. Claim your first free class at the Commando Temple. Signup here and you'll receive an email with your Free Class Voucher.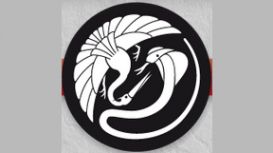 Wing Chun Kung Fu is a close quarter Chinese fighting system first seen demonstrated in the West by movie star legend Bruce Lee. It was brought from China to Hong Kong in 1949 by Bruce Lee's teacher,

Grandmaster Ip Man (aka Yip man). Wing Chun was created by Shaolin nun, Ng Mui, in the 17th century and named after her first student, Yim Wing Chun. It has been passed on and developed by successive masters to become what it is today, a unique fighting system.
---
You have decided to start training and learning martial arts. Now, the next big question is how to make sure you are choosing the right martial arts club in Catford. Indeed, there is not just one martial arts club in Catford and the selection could be a challenge. However, remember that not every martial arts club in Catford will be as good as you want it to be. Therefore, when picking a martial arts club in Catford, you want to take your time and do a good research in order to ensure you are really choosing the right martial arts club in Catford for your requirements and preferences. Remember, martial arts is not something you can simply learn by watching a few videos online, no matter how enthusiastic you are. Therefore, you definitely need a reliable and trusted martial arts club in Catford that will help you explore and learn more about the physical and mental aspects of different types of martial arts. Here are a few points you want to consider when looking for the right martial arts club in Catford.
Research a Martial Arts Club in Catford
No matter what type of service you are interested in, you always start with good research. Choosing a martial arts club in Catford is not an exception. In order to make sure you are picking the right martial arts club in Catford for you, make sure to narrow down all your options after doing good research. First off, start with narrowing down by your preferred criteria such as area, distance, type of martial arts you want to train. A martial club in Catford may also offer a free class trial, which is a good opportunity to check how you like this martial arts club in Catford and do you want to continue visiting it.
Don't Just Pick a Martial Arts Club in Catford, Choose an Instructor
You won't find a martial arts club in Catford unless you don't like working with the instructor or teacher. Therefore, when choosing a martial arts club in Catford, make sure to pay attention to who is going to teach you martial arts and how you like their style of teaching. Your ideal instructor in a martial arts club in Catford should be someone experienced, someone who knows what they are doing, and someone who has the right approach to all students, no matter their experience level, age, etc.
Choose the Right Location of a Martial Arts Club in Catford
There is no doubt that when you are choosing a martial arts club in Catford, you want to choose one that is conveniently located. If the martial arts club in Catford you are planning to visit is too far from what is convenient for you, the risk of you finding reasons to visit it less often or stop visiting it is quite big. However, if the martial arts club in Catford is close to your home or your work, you won't have excuses to not go. Choose a martial arts club in Catford that is close and you will save time.