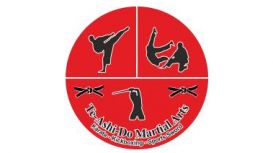 At Te-Ashi-Do Free Style Karate we take a personalised approach to help you with all your training needs. We believe that every person is unique and that the training we provide should reflect that. Everything we teach is about technique, not strength or size, and therefore is suitable for any person, regardless of size or fitness.
Martial Arts can be tough, but should be fun. That's why our lessons are done with a sense of humour, and allow for a less "militaristic" approach found in most academies, and allow for a light hearted approach to learning.
We believe that every lesson should bring something new to a student, and that they should always feel that they have achieved something, however small, each lesson.
---
Reviews and Ratings
We do not have any reviews about Te-ashi-do Freestyle Karate available right now.