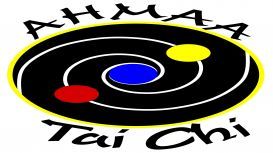 Tai Chi (sometimes spelt Taiji) is a Chinese Martial and Health Art which was originally developed several hundred years ago as an effective form of self protection. However as the years passed it was noticed that the natural and gentle movements that were taught to Tai Chi students had many health benefits. Thus the emphasis of the art in modern times is often only on this aspect, however to gain the full benefits of Tai Chi you need to learn the full art. We teach the full art incorporating the martial aspects as well as the health ones.
However, we do realise that not everybody wants or is capable of learning the full art so our sessions and curriculum are designed to allow people to learn just the health aspects if they want or both the health and martial aspects if they are able.
---
Persons
The founder and chief instructor of the Agar-Hutton Martial Arts Academy is Robert. He is ranked as a Senior Level Tai Chi instructor (the highest of their four instructor grades) with the Tai Chi Union for Great Britain. He is also a sixth degree black belt in Karate Jutsu and an expert martial artist with 46 years of training and over 25 years of teaching experience.
He holds a B.Sc. (Hons) degree in Martial Arts and Sports Psychology from the University of Derby (Buxton Campus) which he earned after three years of full time study at University, as a mature student, between 2007 and 2010.
Lee Agar-Hutton teaches Tai Chi and Qigong. She has been involved with Tai Chi for nearly thirty years and is an Advanced Level instructor with The Tai Chi Union for Great Britain.
She is also a keen gym member and almost every day will see her attending a class of Yoga or Pump or Bodycombat or LBT. She believes that a balanced approach to fitness is best, combining the aerobic and more 'sweaty' fitness regimes along with the slightly more sedate (but no easier) disciplines of Yoga and Tai Chi.
One difference between Robert and Lee is that whereas Robert likes to explain the whys and wherefores of the art so that students can understand the reasons behind what they are doing, Lee is more of a 'Just DO It' instructor so her sessions can be pretty intense (in a slow and relaxed way).
Reviews and Ratings
We do not have any reviews about Agar-Hutton Martial Arts Academy available right now.