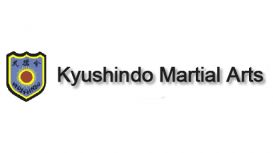 Kyushindo is a relatively modern 'freestyle' martial art, originating in the UK during the mid 20th century. Unlike some traditional schools, we do not perform techniques that use unnatural

movements or body hardening conditioning. We appreciate that this form of training can lead to long term joint damage. Consequently, it is eminently safer, particularly for children, than many other styles of martial arts.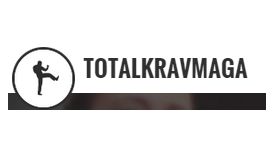 We have been running Professional Krav Maga classes in London and Thames valley for over 10 years, all of our instructors have taken the full Krav Maga Global Instructor Course under Eyal Yanilov of

180 hours over 23 days. We are fully insured and offer comprehensive licencing and insurance packages to all members.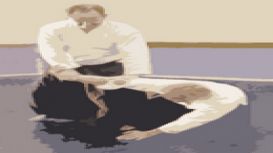 Aikido is a non-competitive martial art involving a wide range of techniques that can be used to throw or immobilise an opponent. It helps to develop a greater understanding of harmony, balance & the

dynamics of movement. Aikido is suitable for both men & women, as the principles rely on correct execution of the technique rather than brute strength. We teach traditional Aikido as taught to Saito Sensei by O'Sensei, Morihei Ueshiba - the founder of aikido.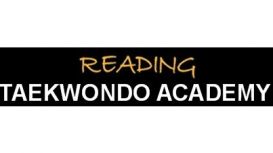 Tae Kwon Do Reading Academy offers an extremely varied programme throughout the year. With Fitness Classes and Self Defence Classes in 5 different locations we will be able to suit the needs of all

different age groups. We have different levels of classes so if you wish to come on your own then our adult only classes will be perfect for you, but if you choose to come with the family we can offer you Tae Kwon Do lessons as a group so you can stay together.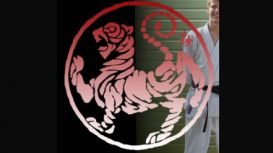 We are affiliated to Seishinkai Shotokan Karate International (SSKI), whose Chief Instructor is Malcolm Phipps Sensei (8th Dan). The association is highly respected worldwide, and regularly runs

courses with top instructors. Students from the association have won top medals in UK and international competitions, and were recently featured on Blue Peter on BBC1. Reading karate club has been training since 1997.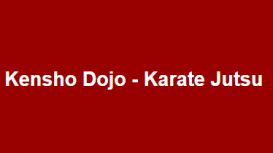 Kensho Dojo is a Shotokan Karate club located in Tilehurst, in Reading - based in the Thames Valley area of Berkshire. Weekly martial arts instruction include Shotokan Karate class with a belend of

Tai Chi and Aikido. This site is about the Kensho Dojo Karate club, and the views I have about martial arts.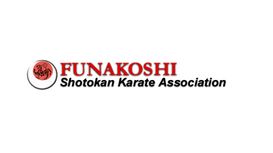 Welcome to FSKA Bracknell, Funakoshi Shotokan Karate Association, a friendly family orientated shotokan karate club which has been running for over thirteen years in Bracknell, Berkshire. FSKA

Bracknell is affiliated to the Funakoshi Shotokan Karate Association (FSKA), which is a worldwide organisation promoting Funakoshi Shotokan Karate. In the UK, there are FSKA clubs in Crawley, Essex, London, Scotland, Wales and Ireland.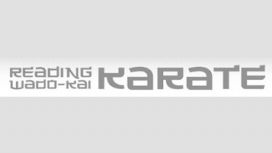 Wado kai Karate is a martial art that combines traditional Okinawain Karate and Shindo Yoshin-Ryu Ju-Jitsu. Originating from Okinawa, now a part of Japan karate is a form of self defence combining

punches, kicks, blocks and strikes. Karate helps build coordination, agility, strength and poise. The confidence gained through training helps foster a strong positive self image.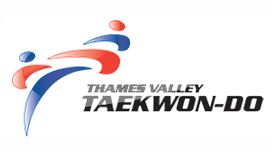 As part of the United Kingdom Taekwon-Do Association we offer a professional approach to our tuition in original authentic Taekwon-Do. All our instructors hold genuine ITF Certification, are security

checked with Criminal Records Bureau (CRB), are covered by Public Indemnity Insurance, have First Aid training and certification, and are required to attend regular courses and seminars to maintain our high standards of instruction.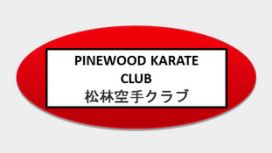 We recognize that adults, especially young adults, may find it difficult to find a local karate club where credible martial arts practice takes place. Frequently this is due to the presence of

children where necessary health and safety considerations preclude fully committed practice on a regular basis. We wish to attract any lapsed or wavering karateka and those karateka who find themselves asking the question, "now what?"
---
You have decided to start training and learning martial arts. Now, the next big question is how to make sure you are choosing the right martial arts club in Twyford. Indeed, there is not just one martial arts club in Twyford and the selection could be a challenge. However, remember that not every martial arts club in Twyford will be as good as you want it to be. Therefore, when picking a martial arts club in Twyford, you want to take your time and do a good research in order to ensure you are really choosing the right martial arts club in Twyford for your requirements and preferences. Remember, martial arts is not something you can simply learn by watching a few videos online, no matter how enthusiastic you are. Therefore, you definitely need a reliable and trusted martial arts club in Twyford that will help you explore and learn more about the physical and mental aspects of different types of martial arts. Here are a few points you want to consider when looking for the right martial arts club in Twyford.
Research a Martial Arts Club in Twyford
No matter what type of service you are interested in, you always start with good research. Choosing a martial arts club in Twyford is not an exception. In order to make sure you are picking the right martial arts club in Twyford for you, make sure to narrow down all your options after doing good research. First off, start with narrowing down by your preferred criteria such as area, distance, type of martial arts you want to train. A martial club in Twyford may also offer a free class trial, which is a good opportunity to check how you like this martial arts club in Twyford and do you want to continue visiting it.
Don't Just Pick a Martial Arts Club in Twyford, Choose an Instructor
You won't find a martial arts club in Twyford unless you don't like working with the instructor or teacher. Therefore, when choosing a martial arts club in Twyford, make sure to pay attention to who is going to teach you martial arts and how you like their style of teaching. Your ideal instructor in a martial arts club in Twyford should be someone experienced, someone who knows what they are doing, and someone who has the right approach to all students, no matter their experience level, age, etc.
Choose the Right Location of a Martial Arts Club in Twyford
There is no doubt that when you are choosing a martial arts club in Twyford, you want to choose one that is conveniently located. If the martial arts club in Twyford you are planning to visit is too far from what is convenient for you, the risk of you finding reasons to visit it less often or stop visiting it is quite big. However, if the martial arts club in Twyford is close to your home or your work, you won't have excuses to not go. Choose a martial arts club in Twyford that is close and you will save time.