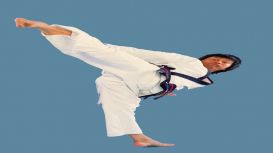 FEATURED

(3)

07989 445339
Tang Sou Dao is a Chinese martial art which teaches practical self defence. We focus on footwork and evasion, blocks, and hand and leg techniques. Learning Tang Sou Dao can give you immense benefits

in terms of both physical and mental self-development. You will improve your flexibility, strength, stamina and fitness. Our school is based on a philosophy which teaches discipline and respect for others. Training regularly can also improve your concentration, focus and confidence; skills that can ultimately help you in all areas of your life.
Self Defence For Women:These run from time to time and a course of lessons can be arranged for small groups by request.
Trained at Epsom Tang sou Dao with my son Seb for about 6 years, great martial art, top sifu in Master Adam Goward, made lots of friends and learned a lot about myself and self-defence, still consider myself part of the family of Tang sou Dao.
My whole family have trained in Tang Sou and I am a 2nd Daun looking to go onto 3rd Daun. My children are confident and very well adjusted and they now thank me for this fantastic education that has taught them that if you persist you will succeed and they both have in their chosen fields of work.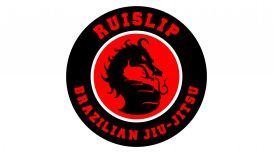 Ruislip BJJ (Brazilian Jiu-Jitsu) is perfect for beginners, we operate a friendly environment, catering to those looking to have fun, increase fitness and learn self-defense. Easily reachable from

Harrow, Ruislip and Northolt.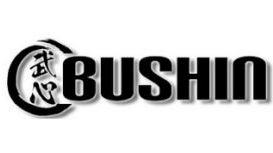 Kickboxing & Self Defence Classes in Westminster, Victoria, Pimlico, Vauxhall Bushin is a friendly inclusive club where anyone who wants to learn Kickboxing & Self Defence, get fit and increase their

confidence can come and train safely in a supportive environment with attentive instructors. Classes are for all levels from beginner to black belt. You don't need to already be fit or flexible or have any previous martial arts experience as we will teach you everything you need to learn. Just bring your normal gym kit and join right in!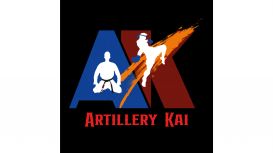 We are a martial art gym that focuses on * Martial arts that are found to be effective in Mixed martial arts such as UFC. * Aims to be a friendly community gym. * Encourage diversity. We would like

this gym to benefit anyone from a young fighter wanting to become a * professional to a parent with a full-time job hoping to get back into fitness.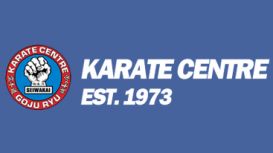 The Karate Centre was established in 1973 by Chief Instructor and Founder, Shihan Leo Lipinski 8th Dan. To continually improve the standards and training of all students and instructors within our

organisation, offering a high level of instruction in the best traditions of Japanese Karate.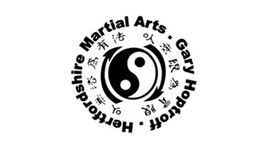 Hertfordshire Martial Arts is the only place in Barnet offering martial arts training in Jun Fan Gung Fu Jeet Kune Do - Kali - Panantukan - Muay Thai (MKG) - MMA/BJJ/Jun Fan Grappling - Junior Thai

Boxing - Self Defence - Strength & Conditioning Class - Seminars & Instructor Courses, all under one roof! We are also the only Official Branch Representatives of Guro David Onuma's Combined Fighting Systems (CFS) & Guro Rick Faye's Minnesota Kali Group (MKG) in Barnet & Hertfordshire.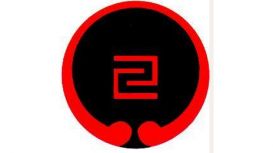 4th & 3rd kyus will be informed individually as to when you will be assessed, normally 6 months between each test 2nd kyus will be assessed at the national gradings in either Bournemouth or Wirral by

the EGKA grading panel headed by Sensei Ernie Molyneux.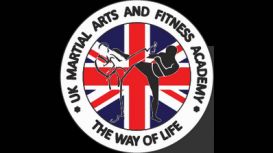 Taekwondo is based upon the ancient martial heritage of Korean martial arts, spanning a period of almost 2000 years. It was introduced as a demonstration event at the 1988 Seoul Olympic game and then

became one of the only two Martial Arts (the other being Judo) to be included as a medals event at the 2000 Olympics. Taekwondo is practiced by 60 million people worldwide, making it one of the most popular martial art in the world today.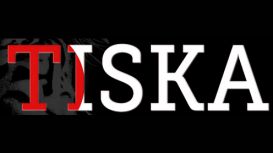 tiskakarate-millhill.co.uk
All the above clubs were established in the past few years and are under the instruction of Mr C Gregory (4th Dan), who started karate at the age of 14. Our club members come from varied backgrounds

and started karate for many different reasons eg. Fitness, Confidence, Discipline, Self Defence, Bullying or just social. Currently we have a good balance of adults (male and Female) and children from Beginner to Red Belts.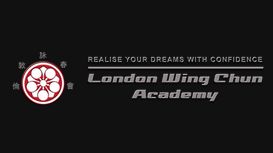 This is not a worthless statement. We really can prepare you for any situation because we have the facilities, expertise, and 30 years of experience to get you fit, in shape, and capable to defend

yourself. We will teach you how to use Wing Chun in a practical effective manner for any environment or physical confrontation that life may throw at you. Our training methods are unique only to us, and we're proud to have produced the best combat athletes so far.
---
You have decided to start training and learning martial arts. Now, the next big question is how to make sure you are choosing the right martial arts club in North Finchley. Indeed, there is not just one martial arts club in North Finchley and the selection could be a challenge. However, remember that not every martial arts club in North Finchley will be as good as you want it to be. Therefore, when picking a martial arts club in North Finchley, you want to take your time and do a good research in order to ensure you are really choosing the right martial arts club in North Finchley for your requirements and preferences. Remember, martial arts is not something you can simply learn by watching a few videos online, no matter how enthusiastic you are. Therefore, you definitely need a reliable and trusted martial arts club in North Finchley that will help you explore and learn more about the physical and mental aspects of different types of martial arts. Here are a few points you want to consider when looking for the right martial arts club in North Finchley.
Research a Martial Arts Club in North Finchley
No matter what type of service you are interested in, you always start with good research. Choosing a martial arts club in North Finchley is not an exception. In order to make sure you are picking the right martial arts club in North Finchley for you, make sure to narrow down all your options after doing good research. First off, start with narrowing down by your preferred criteria such as area, distance, type of martial arts you want to train. A martial club in North Finchley may also offer a free class trial, which is a good opportunity to check how you like this martial arts club in North Finchley and do you want to continue visiting it.
Don't Just Pick a Martial Arts Club in North Finchley, Choose an Instructor
You won't find a martial arts club in North Finchley unless you don't like working with the instructor or teacher. Therefore, when choosing a martial arts club in North Finchley, make sure to pay attention to who is going to teach you martial arts and how you like their style of teaching. Your ideal instructor in a martial arts club in North Finchley should be someone experienced, someone who knows what they are doing, and someone who has the right approach to all students, no matter their experience level, age, etc.
Choose the Right Location of a Martial Arts Club in North Finchley
There is no doubt that when you are choosing a martial arts club in North Finchley, you want to choose one that is conveniently located. If the martial arts club in North Finchley you are planning to visit is too far from what is convenient for you, the risk of you finding reasons to visit it less often or stop visiting it is quite big. However, if the martial arts club in North Finchley is close to your home or your work, you won't have excuses to not go. Choose a martial arts club in North Finchley that is close and you will save time.