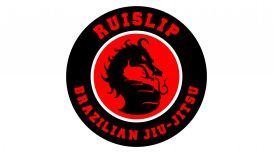 FEATURED

(2)

07932 502332
Ruislip BJJ (Brazilian Jiu-Jitsu) is perfect for beginners, we operate a friendly environment, catering to those looking to have fun, increase fitness and learn self-defense. Easily reachable from

Harrow, Ruislip and Northolt.
We operate a friendly & relaxed atmosphere at Ruislip BJJ, below are some guidelines to follow to make sure the class runs smoothly and the environment is safe for all students:Before the class:Where possible, arrive at the jiu-jitsu class about 10 mins early so you can stretch and get ready.
Friendly BJJ dojo, big mat space, great instructors and nice music playing in the background. Loving this place!
Victor the coach was excellent and it was a really good place to practice BJJ. I would recommend it to anybody whatever level they are at. If you are coming by car it has a car park behind the building and from the railway station, it's only one minute away. A great venue and a good coach.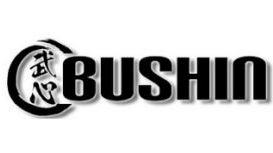 Kickboxing & Self Defence Classes in Westminster, Victoria, Pimlico, Vauxhall Bushin is a friendly inclusive club where anyone who wants to learn Kickboxing & Self Defence, get fit and increase their

confidence can come and train safely in a supportive environment with attentive instructors. Classes are for all levels from beginner to black belt. You don't need to already be fit or flexible or have any previous martial arts experience as we will teach you everything you need to learn. Just bring your normal gym kit and join right in!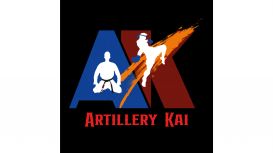 We are a martial art gym that focuses on * Martial arts that are found to be effective in Mixed martial arts such as UFC. * Aims to be a friendly community gym. * Encourage diversity. We would like

this gym to benefit anyone from a young fighter wanting to become a * professional to a parent with a full-time job hoping to get back into fitness.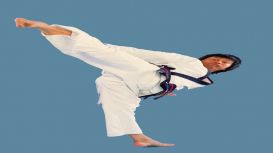 Tang Sou Dao is a Chinese martial art which teaches practical self defence. We focus on footwork and evasion, blocks, and hand and leg techniques. Learning Tang Sou Dao can give you immense benefits

in terms of both physical and mental self-development. You will improve your flexibility, strength, stamina and fitness. Our school is based on a philosophy which teaches discipline and respect for others. Training regularly can also improve your concentration, focus and confidence; skills that can ultimately help you in all areas of your life.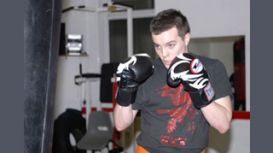 Fei Lung (which translates as 'Flying Dragon') is a combination Kickboxing, Kung Fu, and streetwise self-defence Martial Art. The Fei Lung Martial Arts System combines practical and effective elements

of many different martial arts from Boxing, Wing Chun and Ninjitsu to Aikido, Karate and Kickboxing. Fei Lung was created by Terry Jacobs. Terry is a 5th Degree Black Belt, with over 30 years of experience within the Martial Arts.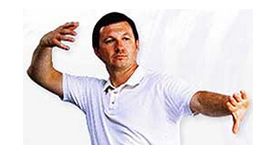 John Hine is a veteran Tai Chi teacher who has been training for most of his life in Tai Chi and the martial arts He runs one of the longest established and successful chains of Tai Chi classes in the

UK. A founder member of the Tai Chi Union for Great Britain (TCUGB) and an Honorary President and Advanced Instructor, he has served on the TCUGB technical committee. Sifu John Hine spent much of his life studying under Buddhist and Taoist teachers.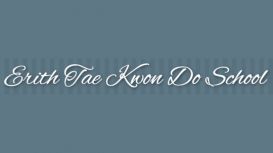 Tae-Kwon-Do indicates the technique of unarmed combat for self defence, involving the skilled application of punches, kicks, blocks, dodges and interception with the hand, arms and feet to the rapid

destruction of the opponent. To the Korean people Tae-Kwon-Do is more than a mere use of skilled movements. It also implies a way of thinking and life, particularly in instilling a concept and spirit of strict self-imposed discipline and the idea of noble moral re-armament.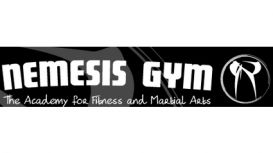 White Collar Boxing makes its return to Nemesis on June 27th 12th July sees the chessboard mats heating up with our BJJ competition. For more information about either event contact reception or drop

us an email. Molly Walborn, Melynie Walborn and Cady Anderson all took part in this event and showed the true fighters spirit, which embodies Nemesis Gym. Molly won Gold in her category. Melynie and Cady both won silver medals.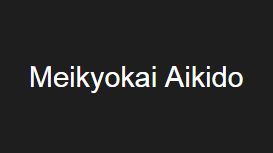 What's important is that Saunders Sensei taught the essential principles that make Aikido strong and effective. Everything time I train with Saunders Sensei I feel equipped not only with new technical

knowledge, but a better idea of the foundations of Aikido so that I can progress on my own.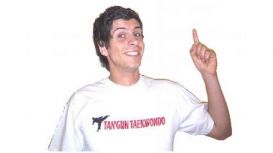 All Children between the ages of 3 and 5 are welcome to come to our very popular classes. These classes are already in high demand so children will be placed on a first come first served basis. If the

classes are full your child (or Tiger) will be placed onto a waiting list and you will be informed before the new classes begin that your child will be expected to start.
---
You have decided to start training and learning martial arts. Now, the next big question is how to make sure you are choosing the right martial arts club in Crayford. Indeed, there is not just one martial arts club in Crayford and the selection could be a challenge. However, remember that not every martial arts club in Crayford will be as good as you want it to be. Therefore, when picking a martial arts club in Crayford, you want to take your time and do a good research in order to ensure you are really choosing the right martial arts club in Crayford for your requirements and preferences. Remember, martial arts is not something you can simply learn by watching a few videos online, no matter how enthusiastic you are. Therefore, you definitely need a reliable and trusted martial arts club in Crayford that will help you explore and learn more about the physical and mental aspects of different types of martial arts. Here are a few points you want to consider when looking for the right martial arts club in Crayford.
Research a Martial Arts Club in Crayford
No matter what type of service you are interested in, you always start with good research. Choosing a martial arts club in Crayford is not an exception. In order to make sure you are picking the right martial arts club in Crayford for you, make sure to narrow down all your options after doing good research. First off, start with narrowing down by your preferred criteria such as area, distance, type of martial arts you want to train. A martial club in Crayford may also offer a free class trial, which is a good opportunity to check how you like this martial arts club in Crayford and do you want to continue visiting it.
Don't Just Pick a Martial Arts Club in Crayford, Choose an Instructor
You won't find a martial arts club in Crayford unless you don't like working with the instructor or teacher. Therefore, when choosing a martial arts club in Crayford, make sure to pay attention to who is going to teach you martial arts and how you like their style of teaching. Your ideal instructor in a martial arts club in Crayford should be someone experienced, someone who knows what they are doing, and someone who has the right approach to all students, no matter their experience level, age, etc.
Choose the Right Location of a Martial Arts Club in Crayford
There is no doubt that when you are choosing a martial arts club in Crayford, you want to choose one that is conveniently located. If the martial arts club in Crayford you are planning to visit is too far from what is convenient for you, the risk of you finding reasons to visit it less often or stop visiting it is quite big. However, if the martial arts club in Crayford is close to your home or your work, you won't have excuses to not go. Choose a martial arts club in Crayford that is close and you will save time.