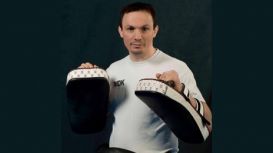 Shin Kick is a full time gym that caters for all levels and ages. You don't have to be a fighter to train with us, whether it be for fitness, self defense or just to vent some pent up

frustration on bags and pads, Shin Kick is the ideal place to be. We offer first class one to one Personal Training and all our trainers are of a very high standard, having all trained and competed at the highest level. We are a friendly gym and welcome all standards.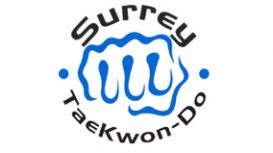 Download the license and joining form in the Class Information section of this website and come along with your signed forms. Cost is only £40 for up to 12 sessions per month! TaeKwon-Do is an

Olympic Sport and provides self defence, flexibility, and fitness. Classes typically include a warm up, stretching, sparring, grabs/releases, and destruction. Classes for adults and juniors in Dorking, Guildford, Surrey Hills and Woking.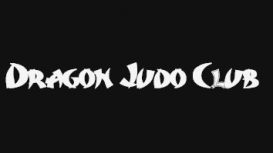 We are a judo club based in Surrey, teaching judo to children from the ages of 4 to 16 years old, and to adults of any age. We are a friendly, British Judo Association registered club, catering to all

levels of experience, from complete beginners to those with many years of training under their black belts.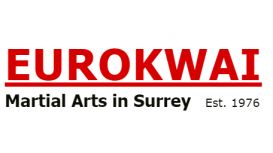 Eurokwai Martial Arts located in Egham Surrey, is a long established, friendly, family run club which has been providing expert Judo tuition since 1976. Our weekly Judo lessons for children aged 7+

take place on Fridays and Saturdays at Egham Leisure Centre. Our focus is primarily on the character building and self-defence aspects of Judo "The Gentle Way". We do not teach or subscribe to the 'bang crash wallop' of sporting tournaments.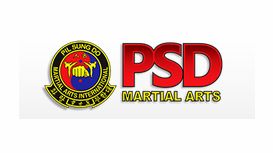 FREE trial class for all first-time students Book your FREE trial class today and get a taste of the benefits you will be enjoy at Pil Sung Do. There's no commitment or cost at your trial class, so

you have nothing to lose but increased health, fitness, flexibility and confidence to gain! We don't limit you to a class or time to suit us. We will fit in with you, so you can choose from any one of our eight classes listed in our schedule - whichever.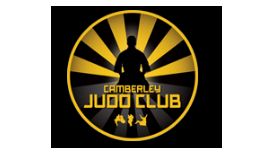 For over 30 years Camberley Judo Club has been one of the UK's top judo clubs. A totally unique judo club we have programmes for everyone from children through seniors to elite athletes competing at

international level. Camberley Judo Club has perfected the balance between a friendly, recreational social judo club and a full time high performance elite judo training centre.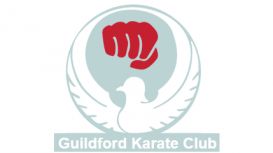 The Guildford Karate club was formed in 1974 by its current senior instructor Sensei Barry Wilkinson. The club is a member of the England Wado Kai karate association which boasts a membership of 50

clubs based in the South of England and practices traditional Wado Kai karate. Karate helps build coordination, agility, strength and poise. The confidence gained through training helps foster a strong positive self image.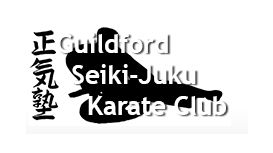 In the more settled times that followed, Karate became a course of exercise valued for its health and character building. After entering our school of Karate each student is expected to train

diligently so as to become strong enough to fell his enemy with a single blow. Karate-Ka (student) within our group must be physically very strong, but must also develop their mental powers (Kokryu). In order that nothing may ever over-awe them.
Kickboxing Guildford provides classes in Guildford where everyone is welcome to participate. Guildford Kickboxing have a western approach to coaching where student interaction is highly encouraged and

everyone trains at their own pace. We have a grading system starting with White belt through to Black belt. Sparring is optional, conducted under strict supervision andon a Light Continuous Contact/Sport Kickboxing basis.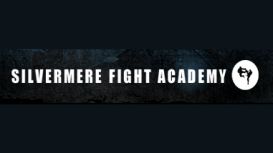 Silvermere Fight Academy is a Professional Martials Arts Gym based in Weybridge, Surrey - very close to Silveremere Golf Course. We are a professional Martial Arts Gym, where you will find

Professional Champions ready to welcome to Street Mixed Martial Arts, Kickboxing, K1 (on a one-to-one basis), Personal Training, Boxing, Self Defence and Pilates.