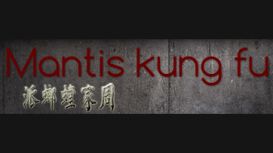 To Oxford's Kung Fu School, Chow Gar Southern Praying Mantis Kung Fu Boxing website. Pete Orum is an official teacher (sifu) in the Oxfordshire area to be endorsed to teach the system under Master Paul Whitrod who is authorised UK representative of the style from the Ip Family Hong Kong. Peter has students who still train since 1998 but because off its hard training regime, a lot off people try the system but unfortunately find it hard to continue sometimes.
I like to think I put 100 % into teaching this complete awesome fighting art, and all I ask for is keen dedicated students. I have now decided to teach old school closed door style and have a maximum of six students in a class. This system originated from the shaolin temple and is a true authentic martial art. If you want to learn a fighting art for self defence or just would like to keep fit, we have regular beginners lesson.
---
Reviews and Ratings
We do not have any reviews about Kung Fu Oxford available right now.