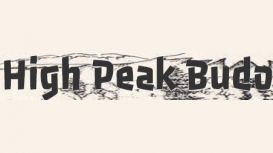 Chinley Notice: The times for chinley have changed, there is now a single combined lesson for both Juvenile and Juniors starting at 18:30. Seniors are 19:30 - 20:30. High Peak Budo have been instructing traditional Jujitsu in Glossop and Chinley for over ten years. We have classes for adults and children aged between 6 and 16. New members are always welcome, the first lesson is free so why not come along for a whistle stop tour of the art. Jujitsu is one of the most complete martial arts.
It incorporates unarmed strikes, joint locks, chokes and throws. In addition to the empty hand techniques training is given in a number of different weapons including the Katana (Samurai sword) & Jo (mid length staff). If you want more information on Jujitsu or what it offers you can browse the syllabus on our website including videos from our youtube channel demonstrating the different techniques.
---
Reviews and Ratings
We do not have any reviews about High Peak Budo available right now.